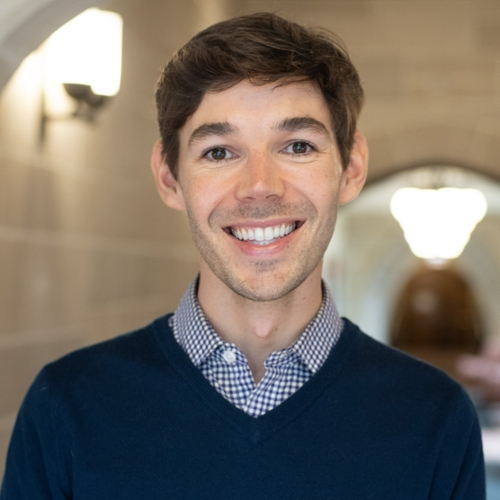 Assistant Dean of Students and Director of OSTE
Email: josh@northwestern.edu
Strengths
Strategic
Positivity
Futuristic
Developer
Achiever
Joshua N. McKenzie is currently the Assistant Dean of Students and Director for Student Transition Experiences. In his current position, he is responsible for oversight and planning of Wildcat Welcome (new student orientation), management of the office, creating, planning, and organizing programs and initiatives to support the transition of new students throughout their first year at Northwestern. He also is responsible for communication efforts of New Student Experience (print, digital, social media) and assisting with the planning of Wildcat Welcome.
As an active member of the Association for Orientation, Transition, and Retention in Higher Education (NODA), he has previously served on the association's Board, held positions as the co-chair of the Highly Selective Institutions Network and on the Annual Conference Planning Committee, and served on various working committees. 

Originally from Athens, Alabama, Joshua earned his B.S. in Electronic Media Communications and then Masters of Education in Higher Education and Student Affairs. His favorite aspects of Northwestern include the passion of the student body and proximity to Chicago.