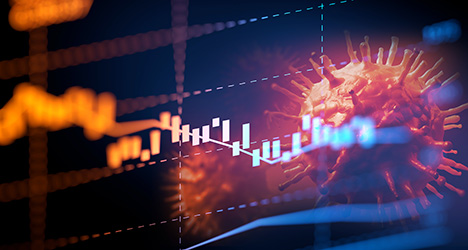 Gifts
Peterson Foundation grant to fuel COVID-19 research
Northwestern announced yesterday the Peter G. Peterson Foundation Pandemic Response Policy Research Program, a new research initiative to advance the understanding of effective pandemic policy responses. The project, funded by a $1 million grant from the Peterson Foundation, will help inform and improve future pandemic response policies, focusing on health care and the economy.

Northwestern faculty will be able to apply for individual grants of $30,000 to $150,000 in many areas, from public policy, economics and business to medicine and public health.

Learn more about the grant.
Coronavirus
Students can join national study on COVID-19
The National Institutes of Health has selected Northwestern to participate in a national research study investigating COVID-19 infection and virus transmission after vaccination. The study, currently enrolling undergraduate students between the ages of 18 and 26, will assess the effectiveness of Moderna's COVID-19 vaccine to prevent virus transmission.
Announcements
Julie Payne-Kirchmeier begins term as NASPA board chair
Vice President for Student Affairs Dr. Julie Payne-Kirchmeier took the helm this week as board chair of the National Association of Student Personnel Administrators (NASPA), a leading association in higher education and professional home for the field of student affairs.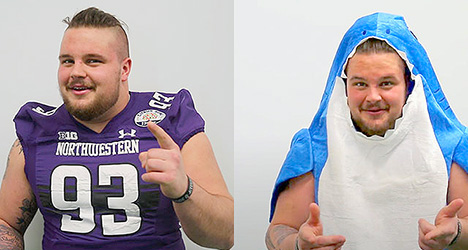 Theater
Imagine U kicks off with a reminder to smile
A football player will grace the stage this weekend for the kickoff of a new series of Imagine U family productions. Wildcat defensive lineman and theatre minor Joe Spivak joins the lineup Sunday, April 4, with his original story about the importance of showing a smile.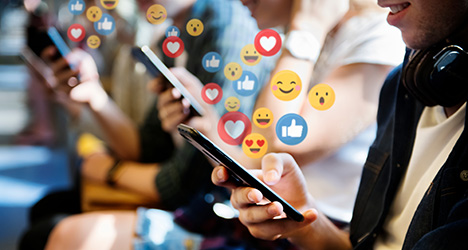 Perspective
What if we could check Big Tech?
What do search engines, social media and product recommender systems have in common? Ask Nick Vincent and Hanlin Li.

The two Ph.D. students have created a framework of three ways consumers can leverage their data — the lifeblood of search engines and social media platforms — to help hold Big Tech firms more accountable.
Northwestern finished third among all women's fencing teams at the NCAA Championships last weekend, the best finish in program history. The Wildcats were led by All-Americans Sky Miller (pictured at right), Justine Banbury and Anna Biasco.