Friday, March 26
Save the date: Faculty and staff are invited to participate in the next event in the Anti-Racism in Thought and Action Series on March 31 when the topic will be "Black Feminism, White Feminism, and Antiracism."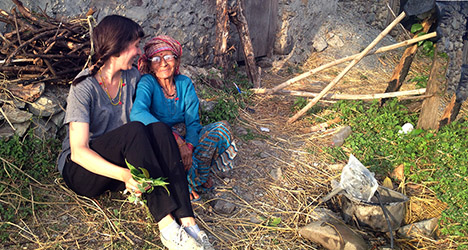 Global
Chronicling Northwestern's global journey
Northwestern launched a new digital tool this week that tells the University's global story, including its increasingly international community, interdisciplinary study abroad programs and innovative collaborations that Northwestern is known for today.

"We hope capturing our international history will inspire the Northwestern community to continue our global journey and further build on the University's proud tradition of global engagement and leadership," said Dévora Grynspan, vice president for international relations.
Staff
Luke Figora named vice president for operations
Luke Figora has been named Northwestern's first vice president for operations, beginning April 1. In this newly created role, Figora will report to senior vice president of business and finance Craig Johnson, acting as an essential advisor and operational subject matter expert.

Figora currently is senior associate vice president and chief risk and compliance officer. He also has led the University's COVID-19 response since the start of the pandemic and will continue to do so as he begins his new role.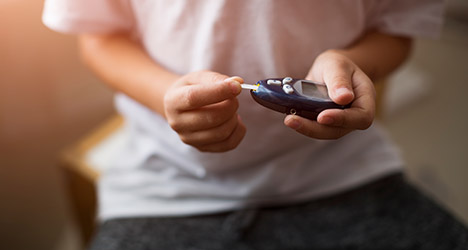 Coronavirus
Scientists develop home blood test for COVID-19 antibodies
A new COVID-19 antibody blood test developed by Northwestern scientists requires only a drop of blood self-collected at home. It could help generate estimates of herd immunity, measure vaccine effectiveness in the general population and model the course of future waves of infection.
• Related: Read about this and other breakthroughs as Northwestern faculty, staff, students and alumni continue the fight on the front lines of the COVID-19 crisis.
Media
Meet the first Black women bosses of TV news
In her new book, Ava Thompson Greenwell goes behind the scenes of broadcast news to document the experiences of 40 Black women who are among the first to climb to the top of TV news, where they've taken on racism and gender bias in hiring practices as well as in the way stories about race are framed.

I don't know how to answer that question without flooding the stage with my tears. "
- Directing student Ismael Lara, Jr. when asked how he feels to be part of the team that brought "live" theater back to campus for the first time in the pandemic. Streaming of "Tomás and the Library Lady" ends this weekend.