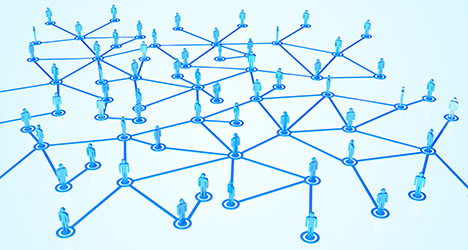 Coronavirus
Tracking cases in Illinois
As COVID-19 spreads, health investigators across Illinois are attempting to track every case in the state. The mammoth effort to provide better information on the pandemic is led by Nick Soulakis, an assistant professor of preventive medicine and an epidemiologist at the Illinois Department of Public Health.
Soulakis heads the COVID-19 contact tracing team as it investigates the disease to help determine how to control its spread even as the state death toll surpassed 9,000 this week.
Announcements
Nemmers Prize for Economics will be awarded to a woman for the first time
Northwestern has announced the winners of the 2020 Nemmers Prizes in earth sciences, economics and mathematics. The biennial prizes recognize top scholars for their lasting significance, outstanding achievements, contributions to new knowledge and the development of significant new modes of analysis.

Claudia Goldin, the first woman to win the Erwin Plein Nemmers Prize in Economics, was honored for insights into the history of the American economy, the evolution of gender roles and the interplay of technology, human capital and labor markets.
Coronavirus
Testing COVID-19 exposure among young gay and bisexual men and transgender women
Northwestern researchers are examining the impact of COVID-19 on young adult sexual and gender minority communities with an innovative antibody testing study funded by the National Institutes of Drug Abuse of the National Institutes of Health.

Led by Brian Mustanski, director of Northwestern's Institute for Sexual and Gender Minority Health and Wellbeing, this new study is one of the first of its kind to evaluate COVID-19 exposure among sexual and gender minorities.