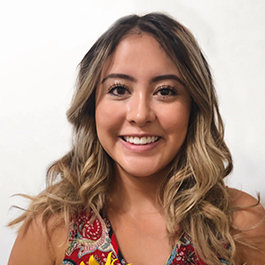 Chicago has always been home. I grew up in the north side, but I love supporting neighborhoods across the city. 

 What do you do at Northwestern?

I am an Administrative Assistant for the MSA.  

What groups/committees/communities are you part of at NU?

Multicultural Student Affairs (MSA) and Campus Inclusion and Community (CIC). 

What are you passionate about?

I am extremely passionate about building community to provide a sense of belonging, mutual support, and a space for exploration. 

What are some moments/accomplishments/project that you have been proud of? 

I am proud to be the first person in my family to earn a bachelor's degree. I am also proud to be part of the Lambda Pi Eta Honor Society and Phi Sigma Iota Honor Society. 

Where can you be found on campus? 

The Black House, the lakefront, and exploring spaces around campus! 

What do you like to do in your spare time?

I enjoy spending time outdoors, hiking, sitting by the lakefront, and spending time in my garden. Overall, I like connecting with nature. I also enjoy reading, creating art, and spending time with loved ones.