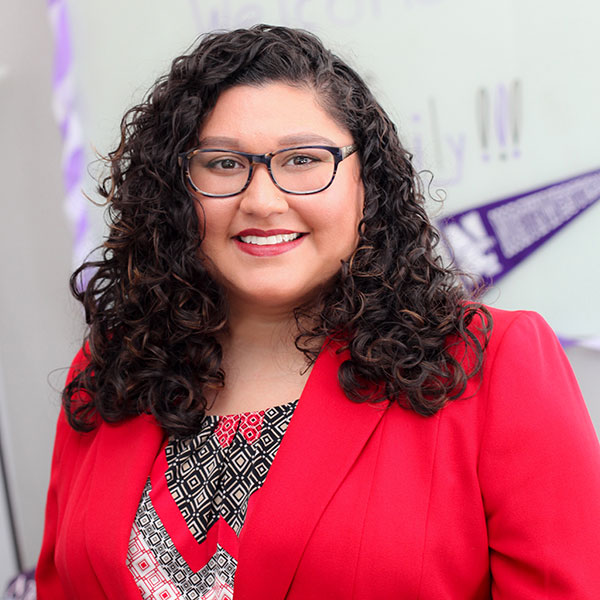 Director
Pronouns

She/Her/Hers

 

Office Address (Building and Room):

Multicultural Center 208 

Phone:

847.467.6200
Where do you call home?
What do you do at Northwestern?

Director of Multicultural Student Affairs 

What groups/ committees/ communities are you a part of at NU?

I play a role in many groups and communities, but primarily those who serve students from marginalized backgrounds. 


What are you passionate about?

Generational societal change and the liberation of marginalized people


What are some moments/ accomplishments/ projects that you have been proud of?

I'm most proud of having a career that affords me the opportunity to be myself, advocate on behalf of communities, and aligns with my values. The moments that stand out the most involve being surrounded by a community that is committed to social justice. 


Where can you be found around campus?

The Black House, Multicultural Center, Gender & Sexuality Resource Center, Student Enrichment Services, and Scott Hall. 


What do you like to do in your spare time?

I love to spend time with my family, walking my dog, reading, collecting records, salsa dancing, visiting museums, and shopping at farmers markets.