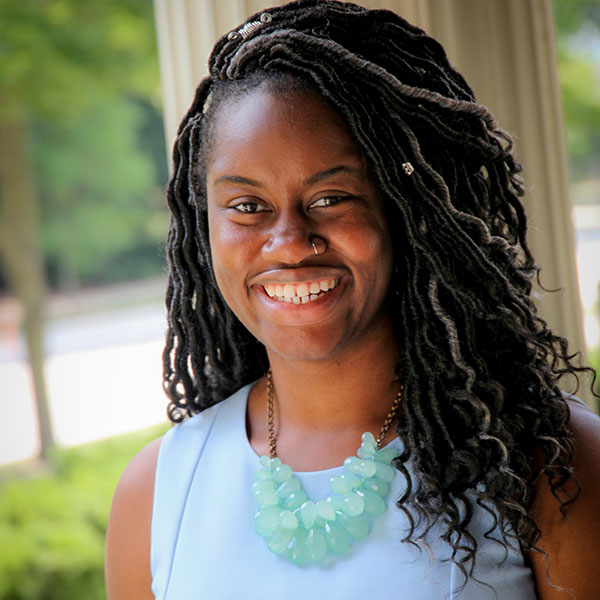 Assistant Director
Pronouns

: she/ her/hers

Office Address (Building and Room)

: Temporary Black House (1856 Orrington), room 113

Phone

: 847-467-5744
Where do you call home?

I grew up in Chicago and currently live on the south side of Chicago, so Chicago is home for sure.

What do you do at Northwestern?

I work as an Assistant Director in the Office of Multicultural Student Affairs in support of students at Northwestern that identify as students of color and/or LGBTQ. Additionally I coordinate programming, initiatives and outreach to students within the Black Diaspora.

What groups/ committees/ communities are you a part of at NU?

I am happy to be a part of the larger Campus Inclusion and Community (CIC) community that encompasses, Multicultural Student Affairs (MSA), Student Enrichment Services (SES) and Social Justice Education (SJE). Additionally I serve as the adviser to many student groups on campus the serve members of the Black community.

What are you passionate about?

I am passionate about many things but most can be boiled down to eradicating systems of of oppression that further marginalize those who have been pushed in the margins. I enjoy studying history to learn and compare ways that significant events still shape our lives today. And most importantly findings pathways to resiliency, perseverance, liberation, and wellness.

What are some moments/ accomplishments/ projects that you have been proud of?

I am proud of those who came before me and forged pathways to enable me to be

Where can you be found around campus?

I can be found in the Black House, MCC, or the GSRC

What do you like to do in your spare time?

In my spare time I enjoy taking naps, going to the gym, reading a good book, 5K and 10K races, Stan's Donuts, eating brunch and spending time with my family.