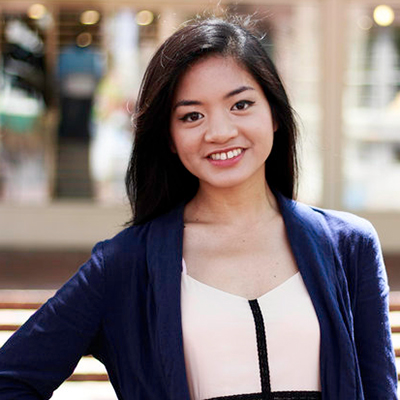 Where do you call home?

I was born and raised in Tampa, Florida, and have spent most of my life in the Sunshine State. Most recently I called Orlando home, and during my undergraduate years, Gainesville, Fla. was my home. 

What do you do at Northwestern?

I'm pursuing my Master of Fine Arts degree in Documentary Media in the School of Communication. I'm also Graduate Assistant for Multicultural Student Affairs and will be working with and building community among APIDA students and BIPOC.
What groups/ committees/ communities are you a part of at NU?

Aside from being a part of the CIC/MSA team, I'm still navigating NU since it's my first year here, but I'm excited find community, especially among BIPOC artists, creatives, and makers. I also hope to be in spaces that will help me further explore my roots and identity as a Filipina/Ilokana woman.
What are you passionate about?

I'm passionate about using storytelling — whether through words, images, and other visual media — to explore identity, empower, and inspire solidarity among marginalized folx.
What are some moments/ accomplishments/ projects that you have been proud of?

One of the most fulfilling moments in my career so far was publishing an essay on colonial mentality and how I strive to fight against it. Readers, many who identified as Filipinx, told me they felt seen, validated, and activated, affirming my calling as a storyteller.
Where can you be found around campus?

Unfortunately because of the pandemic, you won't find me on campus in the fall, but hopefully soon after you will find me at CIC spaces and the School of Communication.
What do you like to do in your spare time?

I'm a homebody, so a day well spent for me could just be watching movies, TV shows, listening to podcasts, reading, or writing — probably with a cup of coffee by my side. I also love having long conversations and deep belly laughs with friends, family, and loved ones.