Alumni Updates
Michael Blake (J04)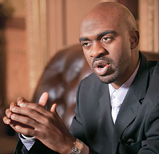 Michael Blake ("The White House Goes Purple," summer 2010) is at the center of the re-election efforts of President Barack Obama (H05). In August, Blake was named deputy director of Operation Vote, an initiative designed to encourage high voter turnout among various constituencies, including African Americans, Latinos, women and young people. The initiative focuses on mobilization and voter registration in communities across the country on a grass-roots level. Blake has served as deputy associate director of the White House Office of Public Engagement. During the last election he served in a number of high-placed political roles on the Obama campaign.
Ronald Blubaugh (GJ62)
The State Bar of California honored Ronald Blubaugh ("Home Is Where You Live," winter 2010) with a 2011 President's Pro Bono Service Award for his service to the homeless. A retired administrative law judge, he regularly helps between 25 and 50 homeless people each week with legal issues at the Tommy Clinkenbeard Legal Clinic in Sacramento. In addition, Blubaugh helps prepare clients for their court appearance as a public defender clinic, where he also screens clients, runs warrant checks, answers the phone and provides general legal advice to those with nowhere else to turn. Blubaugh also volunteers at Loaves & Fishes, a resource center for the homeless and has become a liaison between attorneys representing the interests of the homeless and witnesses in a Sacramento case challenging the constitutionality of the seizure of items owned by the homeless.
Barbara Gaines (C68)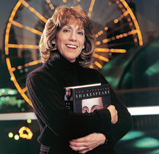 Chicago Shakespeare Theater founder and artistic director Barbara Gaines ("Shake and Lake," summer 2001) is celebrating the theater's 25th anniversary this season. In the past 10 years, Gaines has led CST to a 2008 Regional Theater Tony Award and produced eight new musicals and 30 international productions via the theater's World's Stage program. Gaines two-part epic Henry IV transferred from CST to the Royal Shakespeare Company's Swan Theatre as a part of its inaugural Complete Works festival Gaines will also oversee a major expansion of the theater as a core component of "The Centennial Vision" revitalization plan for Navy Pier.
Heather Headley (C97)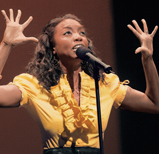 Tony Award–winning actor Heather Headley ("Taking Center Stage," summer 2000) will return to the stage next fall to star in an adaptation of the 1992 film The Bodyguard. Headley will play Rachel Marron, the role famously played by Whitney Houston in the film, in the London production. Headley won the 2000 Tony Award for Best Actress for her performance in the title role in Aida. Headley has also enjoyed a successful music career. Her third album, Audience of One, won the 2010 Grammy Award for Best Contemporary R&B Gospel Album. 
Joanna Rudnick (WCAS96)
Joanna Rudnick ("In the Family," fall 2008; "Standing Up to Breast Cancer," winter 2010) and her husband, Jordan, welcomed a baby daughter, Eloise, in June. Rudnick carries a potentially deadly genetic mutation that greatly increases her risk for breast and ovarian cancer. The filmmaker documented her struggle to live with the specter of cancer, including her own uncertainty about whether or not to have preventive surgery, in the Emmy Award–nominated In the Family. More recently, Rudnick produced A Good Man, which follows acclaimed director/choreographer Bill T. Jones during a tumultuous two years as he developed an original dance-theater piece in honor of Abraham Lincoln's bicentennial. She is directing a new film, On Beauty.
Genevieve Thiers (GBSM04)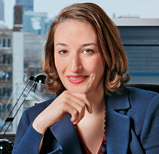 Genevieve Thiers ("Sitting Pretty," spring 2007), founder of Sittercity, handed over the reins to the online caregiving services site to co-found a new company, Contact Karma, with Chicago-area entrepreneur Maureen Wozniak. The company, which launched in the fall, uses deals and social recommendations to connect business owners with vendors and service providers, from lawyers to web designers. Thiers and her husband, whom she met on Match.com, were expecting twins in November.