Passings
Frank Aschenbrenner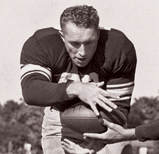 Frank X. "Asch" Aschenbrenner (EB49), 86, Fountain Hills, Ariz., Jan 30. The Northwestern halfback scored one of the most important touchdowns in Wildcat football history — a record 73-yard dash in the 1949 Rose Bowl that gave Northwestern an early lead in its 20-14 victory. His record for the longest Rose Bowl run from scrimmage stood for 44 years.(See "Return of the '49ers," fall 2008, and "That Sweet Smell of Roses," spring 2001.)
Mr. Aschenbrenner, awarded a Helms Athletic Foundation medal as the outstanding player of the game, ran 11 times for 119 yards, completed Northwestern's only pass of the game and averaged 43 yards per punt.
Born in Germany, Mr. Aschenbrenner moved to the United States at the age of 3, with his family settling in Milwaukee. He started at Marquette University but left school to train as a U.S. Navy pilot during World War II — and play football while stationed at Naval Station Great Lakes — before enrolling at Northwestern.
Drafted in the fourth round by the Pittsburgh Steelers, Mr. Aschenbrenner later played with the Chicago Hornets and Montreal Alouettes. He was inducted into the University's Athletic Hall of Fame in 1989 and the Rose Bowl Hall of Fame in 1993. He rarely missed attending a Rose Bowl game.
After working in Chicago and California, Mr. Aschenbrenner moved to Arizona and launched a packaging business.
A longtime bachelor, Mr. Aschenbrenner married Charleyne Trompeter, the widow of his Sigma Nu fraternity brother, Ralph Trompeter (EB50), in the early 1980s.
In addition to his wife, survivors include a stepdaughter, Pam; stepsons Rob, Paul and P.J.; seven step-grandchildren; and seven step–great-grandchildren.
Frank Gardner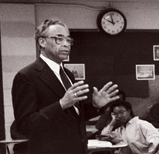 Frank W. Gardner (G75), 88, Chicago, Dec. 25. Mr. Gardner dedicated his life to the education of Chicago students.
After receiving two Bronze Stars for his World War II service as an infantryman in Italy, Mr. Gardner began his career as a teacher at a South Side elementary and worked his way through school administration to become district superintendent for the Hyde Park area. In 1968 Mr. Gardner became the first African American appointed to the Chicago Board of Examiners, the group that then certified Chicago teachers. In 1984 he was appointed by then-Mayor Harold Washington (L52) to the Board of Education. Mr. Gardner served as board president from 1987 to 1989.
He is survived by his wife, Elaine; two sons, Craig Gardner (FSM80, 81) and Glenn Gardner (FSM81, 82); a daughter, Susan; his brother, Edward; seven grandchildren, including Abigail Gardner (McC15); and a nephew, Gary Gardner (KSM82, L82).
Sean Holton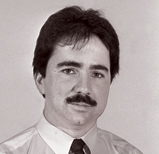 Sean M. Holton (GJ82), 52, Orlando, Fla., Nov. 29. A prominent reporter and editor for the Orlando Sentinel for 20 years, Mr. Holton oversaw several significant reporting projects, including the team that examined the uncounted Florida ballots in the disputed presidential election in 2000.
Diagnosed with brain cancer in 2009, Mr. Holton chronicled his battle with the disease on his blog, Same Time Tomorrow. Oncologists at the M.D. Anderson Cancer Center in Orlando often referred other cancer patients to his site.
Mr. Holton left the Sentinel in 2007 and founded a consulting company that provided freelance writing and media relations advice for corporations and nonprofits.
He is survived by his four siblings, Kathleen, Timothy, Brian and Ellen, and their spouses; a nephew; and two nieces. 
Howard Kissel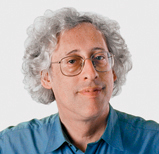 Howard Kissel (GJ67), 69, New York City, Feb. 24. The lights of Broadway dimmed on Feb. 28 in honor of longtime Daily News theater critic Howard Kissel, who chronicled New York's food, art and culture for four decades.
The Milwaukee native worked as an arts editor of Women's Wear Daily and W magazine and joined the Daily News in the mid-1980s.He retired in 2008 but continued to blog for the Daily News and the Huffington Post.
Mr. Kissel distinguished himself as the only person to chair both the New York Film Critics Circle and the New York Drama Critics' Circle. He wrote three books and even made an attempt at acting, appearing as Woody Allen's manager in the 1980 film Stardust Memories.
Mr. Kissel is survived by his sisters, Anne and Judy.
Joyce Gab Kneeland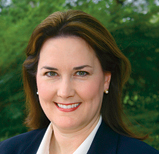 Joyce Gab Kneeland (C79, GC93, 08), 54, Lake Forest, Ill., Jan. 7. Mrs. Kneeland served as a program director for Northwestern's Master of Science in Communication program from 2004 until 2007 and joined the faculty after earning her PhD in 2008. After leaving the MSC program, she served as associate director of the Farley Center for Entrepreneurship and Innovation and project lead for NUvention.
Mrs. Kneeland, a member of the Council of One Hundred women's alumni mentoring organization, enjoyed a distinguished corporate career that included vice president positions at both AT&T and U.S. Cellular before she returned to Northwestern.
She is survived by her husband, Bryan; a son, Matthew; a daughter, Catherine; her mother, Helen; and three siblings, Derald, Lori and Dwayne Gab (C83). 
Norman Mark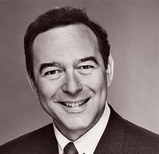 Norman Mark (C61), 72, Palm Desert, Calif., and Santa Fe, N.M., March 19. Mr. Mark pioneered multimedia journalism. The Chicago South Sider enjoyed time as a successful radio personality, including at WIND-AM in Chicago, where he famously arranged for the hostages at the U.S. Embassy in Iran to receive Chicago-style pizza as they were being released in 1981. Mr. Mark worked for 13 years as a Pulitzer Prize–nominated journalist and TV critic for the Chicago Daily-News. He also earned an Emmy Award as a movie critic and entertainment reporter for Chicago's WMAQ-TV.
Mr. Mark wrote six books, including a collection of Chicago walking tours and Mayors, Madams and Madmen, a history of Chicago's characters.
He is survived by his wife of 23 years, Grace; sons Joel and Geoffrey; a daughter, Russell; a brother, Robert; and two grandchildren.
Richard Threlkeld
Richard Threlkeld (GJ61), 74, East Hampton, N.Y., Jan. 13. Over the course of more than 30 years Mr. Threlkeld covered seven presidential campaigns, the assassination of Robert F. Kennedy, the U.S. invasions of Panama and Grenada and the Middle East peace process as a CBS and ABC News correspondent. During the Vietnam War, he lifted off on one of the last helicopters out before the fall of Saigon (now Ho Chi Minh City). He covered the demonstrations in Beijing's Tiananmen Square in 1989 and wrote Dispatches from the Former Evil Empire (Prometheus Books, 2000) about his experience as a correspondent in Moscow at the time of the Soviet Union's collapse.
His work appeared on CBS News Sunday Morning and ABC's World News Tonight.
Mr. Threlkeld is survived by his wife of 28 years, Betsy Aaron; two daughters, Susan and Julia; two grandchildren; and a brother, Robert.
Kathryn McDonald Wimp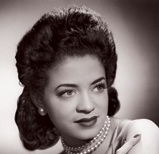 Kathryn "Kay" McDonald Wimp (BSM42, GBSM43), 91, Apopka, Fla., Jan. 27. Performing under the stage name Kay Davis, Mrs. Wimp spent six years singing enchanting soprano riffs with Duke Ellington's famed orchestra (see "Sophisticated Lady," summer 2001).
A voice major at Northwestern, Mrs. Wimp trained classically under Northwestern's Walter Allen Stults (BSM1909) and was one of only six African American students in the music school at the time. Despite the social taboos on interracial stage romance, Mrs. Wimp sang a duet in the 1942 Waa-Mu Show with Jack Haskell (BSM42).
In 1944 Mrs. Wimp attended an Ellington performance and, on a whim, managed to get backstage, where she sang a tune for the jazz legend. When he seemed impressed, she invited him to a South Side recital. After seeing her performance, Ellington asked her to join his band.
Mrs. Wimp toured the United States — including unwelcoming parts of the Deep South — and internationally with the Duke Ellington Orchestra as one of three female lead vocalists until 1950. Her classical training lent a unique quality to her performances, during which she would use her voice almost as an instrument. The soprano provided wordless melodies for pieces such as "Transblucency" and "On a Turquoise Cloud."
One of her favorite memories was a Dec. 18, 1944, performance of "Creole Love Call," which Ellington had taught her just an hour before the show at Carnegie Hall. It became part of the orchestra's regular repertoire and one of her best showcase pieces.
Exhausted by life on the road, Mrs. Wimp left the orchestra in 1950 to marry Edward D. Wimp of Chicago. The Wimps, who lived in Chicago's Hyde Park and Chatham neighborhoods before moving to Florida, traveled widely and threw elaborate parties, including an annual black-tie New Year's Eve Party that they hosted for more than 50 years.
Survivors include her son, Edward; a daughter-in-law, Greta; a grandson, Edward; two nephews and a niece.
Tell us what you think. E-mail comments or questions to the editors at letters@northwestern.edu.
Ever wonder about those strange designations we use throughout Northwestern to identify alumni of the various schools of the University? See the complete list.