Alumni Updates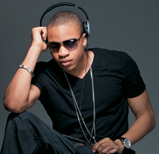 The multitalented Rotimi Akinosho is making a splash in the entertainment world. Akinosho (Senior Watch, summer 2010) plays Darius Morrison on the Golden Globe–winning Starz original TV series Boss. The second season is scheduled to begin airing in August. The singer/songwriter/actor who performs under the name Rotimi also recently released his second music project, the 10-song While You Wait. He has appeared on BET's 106 & Park as the spotlight artist, performed alongside Jennifer Hudson and opened for artists T.I. and N.E.R.D. In March T.I. named Rotimi the face of his AKOO Clothing line.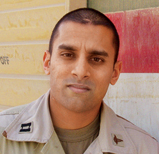 The American College of Emergency Physicians and HealthLeaders magazine named Sudip Bose ("Saving Soldiers," winter 2005) one of America's health care leaders. During a 15-month deployment to Iraq with the U.S. Army in the mid-2000s, Bose treated thousands of soldiers and Iraqis, including Saddam Hussein, and earned a Bronze Star for his service. Bose works as an emergency physician at the Medical Center Hospital in Odessa, Texas. He also serves as medical director for Odessa and the surrounding county. He has founded several medical education companies and works as an advocate for veterans. He serves as a medical correspondent for a weekly health segment on a CBS station.
Cameron Crawford (G11)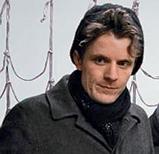 Just seven months after graduating from Northwestern with a master of fine arts degree, Cameron Crawford ("Big Prize for Emerging Artist," fall 2011) was invited to participate in the 76th Whitney Biennial. The most prestigious ongoing art exhibition in the country features two of Crawford's sculptures. Of the 51 artists selected for the 2012 exhibition at New York's Whitney Museum of American Art, 28-year-old Crawford is among the youngest.
Erin Kelly (WCAS09)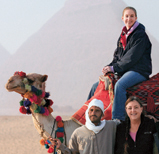 Gail Mooney and Erin Kelly ("Passion Project," Alumni Life, fall 2010), the mother-daughter team who spent 99 days traveling around the world in search of ordinary people who are making a positive difference, completed their documentary, Opening Our Eyes. The film, which profiles 11 people on six continents, was screened at several film festivals this spring, including the San Luis Obispo International Film Festival and the Awareness Film Festival, and on the Evanston campus in May.
Singer/songwriter Kat Parsons ("In the Driver's Seat," spring 2006) released her extended play recording Talk to Me this April with support from more than 8,000 fans who contributed close to $20,000 for the project's production. The EP's featured track, "Fall for It," was produced by Mike Flynn, the head of talent scouting and artist development at Epic Records, and Warren Huart after Parsons beat out 1,400 contestants last year in an OurStage.com contest. With two more EPs, OH! and It Matters to Me, due out later this year, Parsons plans to release a total of 15 new singles in 2012.  
Northwestern professor Mary Zimmerman ("Genius at Play," spring 1999) will premiere her musical version of The Jungle Book at the Goodman Theatre in Chicago in June 2013 with full Disney Theatricals backing and resources, including access to the film's beloved tunes, as well as other songs that were written for the film but not used. Zimmerman, the writer and the director of the show, is also including some of Rudyard Kipling's original Mowgli stories in her adaptation. Last fall Zimmerman's revision of Candide won a 2011 Joseph Jefferson Award for best musical. Zimmerman, the Jaharis Family Foundation Chair in Performance Studies at Northwestern, also won a Jeff Award for best new adaptation of a musical for her Candide script that was adapted from the original Voltaire text.
Tell us what you think. E-mail comments or questions to the editors at letters@northwestern.edu.
Ever wonder about those strange designations we use throughout Northwestern to identify alumni of the various schools of the University? See the complete list.