The Survivor: Grant Suhs -- VIDEO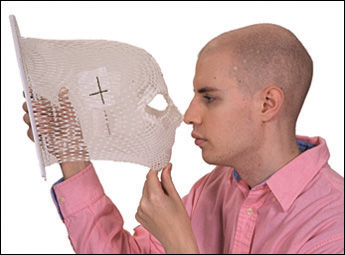 Video: Grant Suhs (C08) talks about how he overcame cancer and his post-treatment approach to life. For more video visit our channel on YouTube.
For communication studies major Grant Suhs, his greatest achievement isn't his grades or his one-man show. He's proud to be a survivor.
Suhs, of Oak Lawn, Ill., learned he suffered from a rare brain tumor on April Fools' Day of his freshman year. He left Northwestern to begin chemotherapy, but after several rounds the tumor was still growing — and fast. Suhs' team of doctors decided brain surgery was his best option, and he underwent the risky procedure in June 2004.
But Suhs' fight didn't end there. Doctors discovered his tumor was especially malignant, and he underwent additional radiation and two experimental stem cell transplants. By the end of the nine-month treatment, doctors gave Suhs a 50 percent chance of survival.
"For lack of a better metaphor, the coin landed right side up," he says. "In many ways it came down to luck."
Despite the probability of cognitive impairment, Suhs picked up right where he left off when he returned to school. His 3.9 grade-point average fell only 0.15. That number had a lot of meaning: He had refused to allow the disease to hamper his future. Since returning to Northwestern, Suhs became a member of Lambda Pi Eta, the communication studies honor society of the National Communication Association, and Northwestern's Communication Century Scholars, a group of highly qualified students who receive special opportunities to connect with faculty, conduct independent research or creative activity and be mentored for special scholarship and fellowship competitions.
To ease his recovery, he created and performed his one-man show, "How I Spent My Summer Vacation." He's also working on a book deal for his memoir.
In summer 2005, only a few months after treatment, Suhs interned with Bear Necessities Pediatric Cancer Foundation, arranging small miracles for children with cancer.
For the past two years Suhs has been interning with America's Second Harvest, a national hunger-relief organization, as its in-house speechwriter. Suhs hopes to parlay his internship into a speechwriting and motivational speaking career. His classmates wouldn't be surprised, says Suhs.
"Talk to anyone who I've ever shared a class with," he says. "I'm the kid who never shuts up."
— Marcelino Benito (J10)
Photo by Bill Arsenault