Leslie Ureña: What I Look for when Considering a Photograph for Acquisition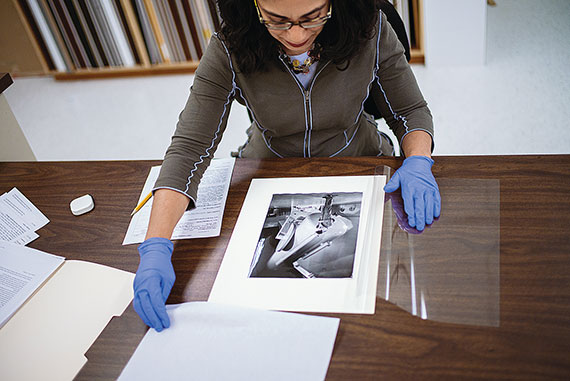 Whether in my own research or at the Smithsonian's National Portrait Gallery, I spend much time looking at art in different mediums, particularly photographic portraits.
My first questions are about the sitter:
Who was this person?
When did he or she live?
What was his or her role in society?
Therefore, my initial focus is on the person's biography and her or his impact on history. As a curator, I have the good fortune of working directly with the objects and considering their physical aspects, and trying to glean more details as to why and when they were made in the first place and by whom.
Some of the questions I consider are:
What is the exact medium of the photograph (gelatin silver, albumen, inkjet, platinum or something else)?
Who printed this photograph, and where?
What is the scale of the image?
What is the condition of the work?
Was it printed during the photographer's lifetime?
What is this object's history or provenance?
The training I received at Northwestern has thus proven crucial to my work at the National Portrait Gallery.
For me, one of the main draws of the University's Department of Art History was its focus on the social history of art — bringing questions about society, economics, history, politics and more to how an object could be interpreted.
I now get to do that each and every day.