Alumni Updates
Emile Cambry founded BLUE1647, an entrepreneurship and technology innovation center, in 2013 to make tech development more accessible to diverse communities. He first established two Chicago locations, on the South and West sides, where about 4,000 people participate monthly in coding boot camps, workshops and other events. Since then, BLUE1647 has expanded to St. Louis, Gary, Ind., and Compton, Calif., in addition to a new site in his father's homeland, Haiti. Cambry continues to run the Chicago International Social Change Film Festival with Todd Belcore '10 JD. (See "Emile Cambry and Todd Belcore: Films for Change," fall 2013.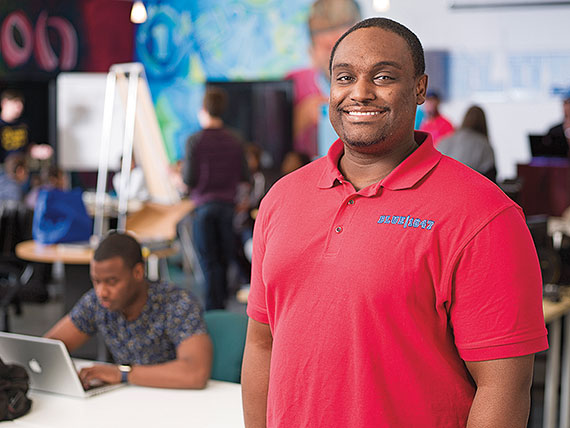 Photo by Jeff Sciortino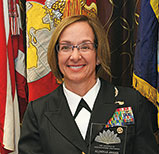 Lisa Franchetti received the 2016 Alumnae Award from the Alumnae of Northwestern University. Franchetti, a rear admiral in the U.S. Navy, was promoted to chief of staff, Joint Staff (J5), in Washington, D.C., in April 2016. She is responsible for proposing strategies, plans and policies to the chairman of the Joint Chiefs of Staff to provide military advice to the president and other national leaders. Franchetti has been awarded personal decorations that include the Defense Superior Service Medal and five Legion of Merit awards. (See "U.S. Navy-ROK Star," spring 2015.)
David Harris was named to the 2018 class of Schwarzman Scholars, a new scholarship program to help future leaders develop an understanding of China while studying at one of the country's most prestigious universities, Beijing's Tsinghua University. Harris is a consultant at McKinsey & Company in Malaysia. When the industrial engineering major studied abroad in China in 2012, he began singing in Mandarin Chinese to help him master the language. He eventually landed on Xing Guang Da Dao, a singing competition television series. (See "Engineer Pursues Pop Stardom in China," spring 2014.)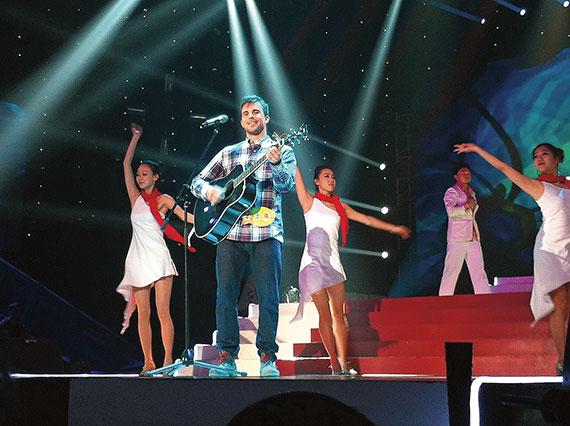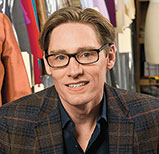 Daniel Lawson was nominated for a 2016 Primetime Emmy Award for Outstanding Costume Design for a Contemporary Series for his work on CBS's The Good Wife. He recently finished his latest show, BrainDead, for CBS and designed costumes for The Good Fight, a spin­off of The Good Wife, that premiered on CBS' streaming platform in February. He also launched the spring/summer collection for his women's clothing line, 35DL, in February, along with his capsule jewelry collection for PONO. He is a brand ambassador for Lafayette 148 New York. (See "Dan Lawson: Star Costume Designer," spring 2016.)
Kristen Kjellman Marshall of Nashua, N.H., wrote The ABCs of Girls' Lacrosse (Mascot Books, 2016) with her mother, Joanna. Marshall, a four-time All-American in lacrosse and two-time Tewaaraton Trophy winner at Northwestern, led the Wildcats to three consecutive national championships. She is associate partner of sports and education at Velocity Performance and executive director of the Victory Academy, a leadership development program. (See "Top Cats," fall 2013.)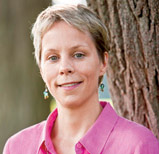 Composer Augusta Read Thomas envisioned and organized the first Ear Taxi Festival, a six-day concert series in October, to showcase Chicago's contemporary classical music scene. The festival featured several Northwestern faculty, alumni and ensembles. Ear Taxi featured works from 88 local composers performed by more than 350 musicians. Thomas was named 2016 "Chicagoan of the Year" by the Chicago Tribune. (See "Encore, Augusta!" fall 2001.)
Tell us what you think. E-mail comments or questions to the editors at letters@northwestern.edu.