Passings
Cherlynlavaughn Bradley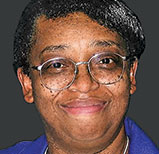 Cherlynlavaughn Bradley '75 MS, '78 PhD, Winfield, Ill., Aug. 30, at age 62.
A senior research scientist at Amoco Corp., Ms. Bradley committed her life to encouraging young people to pursue careers in the sciences, particularly chemistry. An active member of the Chicago section of the American Chemical Society beginning in 1980, Ms. Bradley led the ACS's Outreach Project at the Illinois State Fair, an exhibit tent that featured chemistry demonstrations and activities. She also supported ACS's Project SEED, a program that pairs low-income or minority high school junior and senior students with a university faculty member for a paid summer research experience. Ms. Bradley also served on the development committee of the Marie S. Curie Girl Scout Chemistry Day Program.
She retired in 1999 after a 22-year career at Amoco, now BP.
Daphne Daume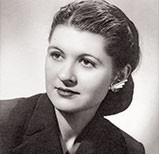 Daphne Daume '45, Morton Grove, Ill., Aug. 13, at age 90.
Starting her career as a copy editor with Encyclopedia Britannica in 1948, Ms. Daume became the editor of the encyclopedia's Book of the Year in 1983 before retiring in 1993.
She was also actively involved with the Chicago League of Women Voters, serving as its president from 1994 to 1996. During her time with the League, Ms. Daume edited its newsletters and other publications.
She was a member of the NU Club of Chicago.
Raymond Evans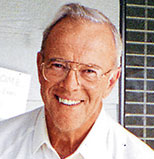 Raymond Evans '52, Glenview, Ill., Oct. 3, at age 84.
Mr. Evans was instrumental in the reorganization and revitalization of the NU Club of Chicago. Under his leadership, the club prospered, introducing a series of successful monthly programs and tripling its membership.
A two-time letter winner on the Northwestern football team, Mr. Evans served as president and on the board of directors of the N Club. He was also on the board of directors of the Northwestern Alumni Association. He received an Alumni Service Award from the NAA in 1962.
Mr. Evans, who participated in the annual Waa-Mu Show as an undergraduate at Northwestern, enjoyed a brief career as a radio and television vocalist before going into sales.
A Korean War veteran, he is survived by his wife, Marylyn Zuercher Evans '53; a daughter, Karen; sons Mark and Daniel; seven grandchildren; and three brothers, William, Tom and Jim.
Thomas J. Houser Jr.
Thomas J. Houser Jr. '59 JD, Fredericksburg, Va., Oct. 11, 2012, at age 83.
A Republican political operative, Mr. Houser attended Northwestern after serving as a U.S. Army counterintelligence officer in Germany from 1954 to 1956. In 1969 he moved to Virginia after being appointed by President Richard Nixon as deputy director of the Peace Corps. He later served as Nixon's Illinois campaign manager. Houser also fulfilled two other presidential appointments, serving as a member of the Federal Communications Commission and executive director of White House telecommunications policy. He later contributed to the Radiation-Exposed Veterans Compensation Act, which was signed by President Ronald Reagan and enacted in 1988. Mr. Houser considered this one of his proudest accomplishments.
After retiring, Mr. Houser and his family ran the Renaissance Manor Bed and Breakfast in Stafford County, Va., from 1990 to 1997. He later served on the boards of both his local Habitat for Humanity and Chamber of Commerce.
He is survived by his wife, JoAnn; two daughters, Deborah and Deneen; a son, David; eight grandchildren; five great-grandchildren; and a brother, James.
Albert Isenman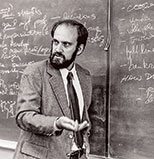 Albert W. Isenman III '76 MMGT, '84 PhD, Evanston, Oct. 6, at age 66.
A clinical professor of management and strategy at the Kellogg School of Management from 1988 to 2012, Mr. Isenman was also director of the school's Custom Executive Education Programs from 2003 to 2011. He developed customized programs for high-profile companies and government agencies, including the CIA and the FBI. He received an Executive MBA Program Outstanding Teacher Award in 1995.
An aviation enthusiast and licensed pilot, he flew his Piper airplane for many years.
Mr. Isenman, who in 1983 donated a kidney to his brother in a lifesaving transplant surgery, is survived by his wife, Cecelia; a son, Albert Walter IV "Walt"; and a sister, Mary.
Adah Straus Jaffer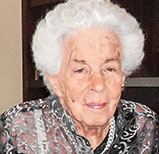 Adah Straus Jaffer '35, Miami, Oct. 14, at age 100.
A musician and entertainer, Mrs. Jaffer played the French horn for soldiers hospitalized in South Carolina during World War II as part of the Women's Army Corps, the U.S. Army's first group of servicewomen. She was an associate conductor of the 403rd Army Service Forces Band.
After the war, Mrs. Jaffer, who picked up the violin at age 7 and started playing the French horn at 22, performed a comedy and music act throughout New England as Virginia Richmond, a nod to her hometown.
She met and married her husband, Harold Jaffer, in 1953. They had two sons.
Mrs. Jaffer, a former high school band and orchestra teacher in Virginia and Ohio, continued to play the French horn with the North Miami Band and the Greater Miami Symphonic Band into her 90s.
Survivors include several grandchildren.
Phil Kirk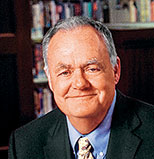 J. Philip "Phil" Kirk '63 JD, Kansas City, Mo., Oct. 23, at age 76.
An antitrust lawyer turned real estate broker, Mr. Kirk was a behind-the-scenes mastermind who led his hometown's downtown renaissance. Under his leadership as president and chair, DST Realty completed the historic renovation or construction of nearly 40 buildings. He helped turn vacant buildings in the city's Quality Hill neighborhood into a nonprofit campus. Mr. Kirk led the renovation of the historic First National Bank into the Kansas City Public Library's central library. He helped assemble land for a future University of Missouri–Kansas City conservatory.
In 2013 Mr. Kirk was named Kansas Citian of the Year, the Kansas City Chamber of Commerce's highest civic honor.
He is survived by his wife, Judy; a son, David; a daughter, Melinda; and four grandchildren.
Thomas Kirkpatrick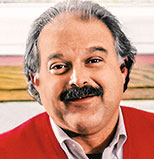 Thomas B. Kirkpatrick Jr. '70 LLM, Chicago, Aug. 14, at age 71.
A dedicated public servant, Mr. Kirkpatrick was executive director of the Illinois Dangerous Drugs Commission when Gov. James Thompson '59 JD, '79 H named him director of what is now the Illinois Division of Alcoholism and Substance Abuse in 1975. During his tenure, Mr. Kirkpatrick backed the creation of substance abuse treatment programs as a substitute for imprisonment for people involved in drug-related nonviolent crime.
He later led the Chicago Crime Commission for nearly a decade, focusing the civic and business organization on creating safer neighborhoods.
He is survived by a daughter, Carlisle; a son, Easton; a sister, Susan; and two brothers, Bruce and Ken.   
RICHARD KLEIN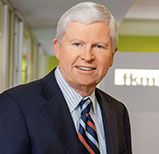 Richard E. Klein '56, Houston, Oct. 12, at age 80.
A prominent advertising executive, Mr. Klein co-founded Fogarty & Klein in 1980 and built it into one of the largest independently owned ad agencies in the Southwest. The firm, the largest ad agency in Houston, became Fogarty Klein Monroe and brought in several Fortune 500 clients, including Waste Management, Advance Auto Parts, Popeye's, ConocoPhillips and ConAgra, and helped bolster the city's economy.
At the height of his agency's success, Mr. Klein and his business partner, Bill Fogarty, sold the company to a New York buyer, Lois/USA. When the buyer got into financial trouble and it looked like the Houston office might close, Klein and Fogarty bought the company back, saving the jobs of some 200 ad professionals.
Mr. Klein continued to work at the firm, since rebranded as The Company of Others, until his death. He was inducted into the Southwest Advertising Hall of Fame in 2012.
As chair of the Advertising Education Foundation of Houston, Mr. Klein also created and contributed to several college scholarships for aspiring communicators in Texas and Oklahoma, including the Advertising Agency Federation of Houston's Educational Scholarship Fund. He also fostered a sought-after internship program at FKM.
After graduating from Northwestern, Mr. Klein served in intelligence in the U.S. Army at Fort Huachuca in Arizona and then went to work in brand management for Pillsbury, Fairmont Foods, Quaker and Riviana Foods.
Mr. Klein is survived by his wife Sheilla Traynor Klein '57; a daughter, Kristen; a son, Mark; three grandchildren; and two sisters, Cindy and Nancy.
John Marshall
John Marshall '54, Glendale, Calif., Oct. 4, at age 82.
After serving as a platoon leader in the U.S. Marine Corps, Mr. Marshall became a television actor in programs and commercials. Among his roles, he created and starred in Big John's Fun for All in Florida. He was also co-creator and executive consultant for the TV game show Win, Lose or Draw.
After he was arrested for driving under the influence in the early 1970s, Mr. Marshall quit drinking and looked for solutions in philosophical and spiritual disciplines, including tai chi and qi gong. He later established Right On Programs, a state-licensed DUI school in California. He also developed programs with the Arizona State University School of Social Work. More than 90,000 people have successfully attended his programs.
Mr. Marshall is survived by his son, John; three daughters, Jennifer, Cyndi and Cherie; 12 grandchildren; and eight great-grandchildren.
María Martínez-Lopez
María Elena Martínez-Lopez '88, Los Angeles, Nov. 16, at age 47. A pioneering Latin American historian, Ms. Martínez-Lopez led groundbreaking research on race, conquest and religion that transformed the study of Mexico and Latin America.
After Northwestern, Ms. Martínez-Lopez earned her master's and doctorate at the University of Chicago. In 2001 she joined the staff at the University of Southern California's Dornsife College of Letters, Arts and Sciences, where she explored colonial Mexico and cultural connections between Spain and the Americas.
An associate professor of history and American studies and ethnicity at USC, she was instrumental in the creation of the Tepoztlán Institute for the Transational History of the Americas, an annual conference in Mexico. Ms. Martínez-Lopez wrote the 2008 award-winning book Genealogical Fictions: Limpieza de Sangre, Religion and Gender in Colonial Mexico (Stanford University Press), which dramatically reinterpreted the historical foundations of race in the early-modern Spanish Atlantic world.
Ms. Martínez-Lopez, a former director of Chicano and Latino American studies at USC, had been conducting in-depth research for her new book, The Enlightened Creole Science of Race and Sex: Naturalizing the Body in the Eighteenth-Century Spanish Atlantic World. In 2013 she was awarded a USC Mentoring Award for her work with graduate students. She was scheduled to be a 2015 Stanford University Humanities Fellow. 
Ms. Martínez-Lopez was born in Pascuales, Durango, Mexico, and moved to Chicago with her family in the 1970s. Her family regularly returned to Mexico, where she became an excellent horseback rider. She is survived by her mother; her brothers, Manuel de Jésus, Arturo, Nicolás and Enrique; and several nieces and nephews.
thomas Murphy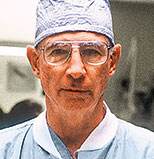 Thomas E. Murphy '59 MD, Glenview, Ill., Nov. 21, at age 80.
After serving as chief of surgery at the 91st Evacuation Hospital in Tuy Hòa during the Vietnam War, Dr. Murphy joined Evanston's St. Francis Hospital in 1970. He became chief of cardiovascular and thoracic surgery in 1982 and developed an open-heart regional referral center that performed more than 1,000 surgeries per year.
The noted cardiologist later helped develop a cardiac surgery facility at Northwest Community Hospital in Arlington Heights, Ill. Dr. Murphy also taught at the Feinberg School of Medicine.
An avid outdoorsman, he hunted big game in Africa and enjoyed fly-fishing and racing cars.
He is survived by his wife, Jane; a son, Timothy; daughters Annie, Kathleen and Erin; three brothers, Michael '67 MD, '67 GME, Edward and Dennis; a sister, Rosemary; and eight grandchildren.
John H. Teeter
Rev. John H. Teeter '46, Rochester, N.Y., Sept. 29, at age 89.
A civil rights champion, the Episcopal priest resigned from his position as rector at Christ Church in Rocky Mount, Va., to protest the segregation policies of the Diocese of South Western Virginia. Rev. Teeter, who was white, later stood against the segregation while serving as vicar at the predominantly African American Episcopal Church of the Good Shepherd in Lynchburg, Va., in the early 1960s, working occasionally with Rev. Virgil Wood, an African American Baptist minister and colleague of Dr. Martin Luther King Jr. Rev. Teeter, who was vice president of the local chapter of the NAACP, received a key to the city of Lynchburg in 1999 in recognition of his civil rights work.
Rev. Teeter, who studied journalism at Northwestern, worked as a copy editor at the Des Moines Register and a night city desk editor at the Chicago Tribune. During his time at the Tribune he attended Seabury-Western Theological Seminary and was ordained an Episcopal priest in 1957.
Rev. Teeter is survived by his sons, Philip, Mark and Timothy; his daughters, Sara and Paula; a brother, Thomas; seven grandchildren; and five great-grandchildren.
Dick Thornton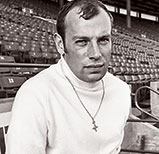 "Tricky" Dick Thornton '61, Manila, the Philippines, Dec. 19, at age 75.
After a standout football career at Northwestern, where he earned All-American honors as a quarterback, free safety and special teams player, Mr. Thornton was taken in the NFL draft but opted to play in the Canadian Football League, where he was known for his colorful personality and all-or-nothing attitude.
He was a three-time all-star and two-time Grey Cup champion in 12 seasons with the Winnipeg Blue Bombers and Toronto Argonauts. He recorded 44 career interceptions, returning a CFL record eight for touchdowns.
After one season in the World Football League, he coached at Southwestern University at Memphis and then worked in sales at Coca-Cola.
Later in life he published poetry and sold his paintings to benefit charity.
Mr. Thornton is survived by his wife, Lhyn; daughters Ashley and Lisa; a son, Ricky; and grandsons Josh and Trey.
Judy Baar Topinka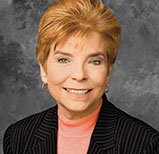 Judy Baar Topinka '66, Riverside, Ill., Dec. 10, at age 70. An often blunt and outspoken politician, Ms. Topinka served three terms as Illinois treasurer before losing her bid for governor to Rod Blagojevich '79 in 2006, when she became the first female Republican nominee for the state's highest office.
Ms. Topinka was the first woman in Illinois history to serve as treasurer and later became the first state treasurer to be re-elected to three consecutive terms. A recognized and respected taxpayer watchdog and advocate for fiscal responsibility, Ms. Topinka had a reputation for speaking up against mismanagement of public funds.
After her loss in the governor's race, Ms. Topinka returned to statewide office with her election as Illinois state comptroller in 2010, making her the first female to hold two statewide elected offices in Illinois. In November Ms. Topinka was re-elected to a second term as Illinois comptroller. Her term was set to begin in January.
An architect of the moderate wing of the Republican Party in Illinois, Ms. Topinka was a fiscal conservative but also a supporter of abortion rights and gay rights. She chaired the Illinois Republican Party from 2002 to 2005.
Few topics were off limits for the witty and self-deprecating Ms. Topkina. She often bragged about her thrift store clothing finds, joking that the state must be in rough shape if the comptroller had to shop at Goodwill. She also loved to polka.
Prior to her political career, the journalism graduate worked for several suburban newspapers. In 1980 she was elected to the Illinois House of Representatives, marking her move to politics. She later spent a decade in the Illinois Senate.
Survivors include her son, Joseph, and a granddaughter, Alexandra.
Tell us what you think. E-mail comments or questions to the editors at letters@northwestern.edu.
Ever wonder about those strange designations we use throughout Northwestern to identify alumni of the various schools of the University? See the complete list.