Passings
Salvador Bernal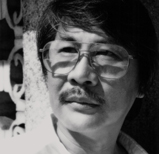 Salvador "Badong" Bernal (GC72), 66, Manila, the Philippines, Oct. 26.
The father of Philippine theater design, Mr. Bernal was named a National Artist, the country's highest cultural honor, in 2003 for his set and costume designs. Since 1969 he had designed more than 300 productions for the Cultural Center of the Philippines, including dramas, musicals, operas, ballets and concerts, often using locally available materials such as bamboo and abaca fiber in his sets.
Mr. Bernal also designed period costumes for films and worked on TV commercials.
He created the CCP Production Design Center and organized the Philippine Association of Theatre Designers and Technicians. Mr. Bernal also taught at the University of the Philippines and Ateneo de Manila University.
A state funeral was held in his honor.
Donald Brieland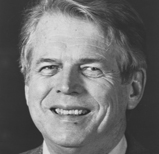 Donald Brieland (GC45), 87, Champaign, Ill., Sept. 30. A pioneer in the field of social work, Mr. Brieland promoted protection and support for all children. He played a key role in founding the commission that established the Illinois Department of Children and Family Services, the first Cabinet-level child welfare agency in any state. Mr. Brieland served as the department's founding director from 1963 to 1965.
Mr. Brieland later pursued a career in academia, leading social work studies at the University of Illinois at Chicago, the University of Illinois at Urbana-Champaign and the University of Chicago. He also co-wrote Social Work and the Law, a text central to the social work field.
Mr. Brieland, an ordained Episcopal minister, is survived by his wife, Wynne Korr; his children, Lisa and Joan; and grandchildren Joe, Anna and Kathryn.
William Cowhill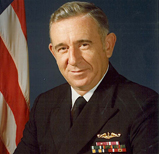 William J. Cowhill (WCAS50, Nav50), 83, Great Falls, Va., Sept. 10. Mr. Cowhill was a decorated vice admiral in the U.S. Navy who served on a historic mission to the Arctic.
A graduate of Northwestern's Naval ROTC, Mr. Cowhill trained under Adm. Hyman Rickover, father of the nuclear navy, and served on the USS Skate, the first submarine to surface at the North Pole, in 1958.
He served as commander of the Submarine Force of the U.S. Pacific Fleet before being appointed to the position of vice admiral. In his final years of active duty, he served as head of logistics for both the Navy and the Joint Chiefs of Staff. Mr. Cowhill received a number of honors for his service, including the Defense Distinguished Service Medal.
He is survived by his children, Robin, Michael, Douglas and Joseph; a sister, Jeanne; and grandchildren Jennifer and Patrick.
Arthur Erbach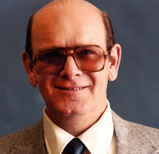 Arthur Raymond Erbach (McC53, GMcC62), 80, Arlington Heights, Ill., Sept. 30. A talented engineer and former Des Plaines alderman, Mr. Erbach was known as a dedicated problem solver.
After graduating with a master's from Northwestern's McCormick School of Engineering and Applied Science, Mr. Erbach served with the U.S. Army Corps of Engineers from 1954 to 1955 before returning to Chicago to work as an engineer for Motorola in its television division. In the early 1960s he worked at Beckman Instruments, where he designed and patented an early electrocardiogram. In addition to that device, used to monitor the heart rates of astronauts during space missions, Mr. Erbach designed or helped design more fuel efficient transmission filters for automobiles, advanced medical equipment and a variety of items for Weber-Stephen Products, maker of Weber grills.
From 1971 to 1983, Mr. Erbach served on the Des Plaines City Council, where he was known as "an honest, fair, objective alderman who was more interested in the overall good of the city rather than any one particular issue," former Des Plaines Mayor John Seitz told the Chicago Tribune.
Survivors include Eileen Therese, his wife of 58 years; sons Paul, Christopher and Michael; daughters Mary and Peggy; nine grandchildren and four great-grandchildren.
Susan George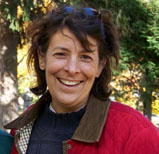 Susan George (GFSM93), 55, Peoria, Ill., June 13. A licensed clinical psychologist, Ms. George spent two decades working with traumatized children and adults.
Early in her career she traveled to Liberia and Rwanda, where she worked with UNICEF, consulting on care and treatment of children living in situations of severe trauma. Her later research focused on how the incarceration of women affects their families and employment opportunities after being released.
From November 2006 until her death, Ms. George was vice president of clinical services for Human Service Center, providing services for individuals with serious mental illness and substance use disorders for the Fayette Companies, a behavioral health organization in Peoria.
She is survived by her daughter, Veronica; her mother, Margaret; her brothers, Larry, Tom, Mike, Carl and Edward; and her sisters, Karen, Anne and Kathy.
Andrew Kramer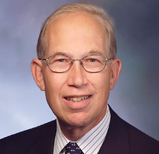 Andrew M. Kramer (L69), 67, Potomac, Md., Nov. 21. An innovative labor lawyer, Mr. Kramer developed long-term solutions to disputes between corporations and their employees, most notably in the financing of "legacy costs," the retiree health care benefits that had the potential to crush several major manufacturers.
Mr. Kramer began his career at the Chicago law firm Seyfarth Shaw after graduating from Northwestern's School of Law in 1969. He took a leave in the mid-1970s to serve as executive director of the Illinois Office of Collective Bargaining, where he helped draft an order allowing some Illinois workers the right to bargain.
In 1983 Mr. Kramer joined the law firm of Jones Day, where he worked with major manufacturers, such as General Motors and Goodyear, as well as the Boston Red Sox. His success in often heated and emotional situations secured his reputation as a calm, driven negotiator.
Mr. Kramer helped create a new approach to corporations' responsibilities regarding their retirees' health care benefits. Working with unions, actuaries and corporate officials he used a trust structure, a Voluntary Employee Beneficiary Association, to transfer the often-crippling financial burden of retirees' health care from corporations to an outside trust fund. In an agreement between General Motors and the United Automobile Workers, Mr. Kramer helped secure a $35 billion contribution from GM to its VEBA. In 2007 American Lawyer called Mr. Kramer "the undisputed king of VEBA law."
Mr. Kramer is survived by his wife, Nita; a son, Howard; three daughters, Jennifer, Stephanie and Samantha; and four grandchildren.
David McClintock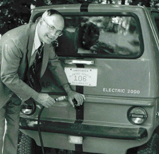 David C. McClintock (McC47, GMcC48), 87, Barrington Hills, Ill., Oct. 16. An electrical engineering student at Northwestern in 1943, Mr. McClintock was called to serve in the U.S. Army before completing his freshman year. After basic training and special training at Rutgers University, he worked with the U.S. Army Corps of Engineers in Los Alamos, N.M., where he helped build equipment that was used in testing the atomic bomb. Mr. McClintock was honorably discharged in 1945 after a bout of rheumatic fever.
After World War II, Mr. McClintock returned to Northwestern and earned bachelor's and master's degrees in electrical engineering. In 1948 he went to work with Sargent & Lundy Engineering in Chicago. He helped design nuclear power plants and power stations for Commonwealth Edison and other clients across the Midwest, including several nuclear power plants in northern and central Illinois. He became an associate with Sargent & Lundy in 1966 and a partner in 1969. Mr. McClintock retired in 1984.
Mr. McClintock used his engineering talents to design and build a home for his family in Barrington Hills. The home was wired for sound throughout so he could listen to the classical music that he loved. In the driveway was a custom recharging station that he built for his fire engine–red Elcar, an electric vehicle he bought in the 1970s.
After his retirement, Mr. McClintock served as treasurer of the Barrington Historical Society and on the board of the Elgin Symphony Orchestra.
Throughout the 1990s and early 2000s Mr. McClintock and several partners helped redevelop the commercial and residential area in downtown Barrington, where he was developer and owner of Cook Street Plaza, an 18,000-square-foot retail building that opened in 2006.
Mr. McClintock is survived by Carol, his wife of 59 years; two sons, Kennon and Steve; two daughters, Holly and Wendy; a sister, Ruth; and five grandchildren, including Natalie R. Bowling (WCAS09).
Ralph Orr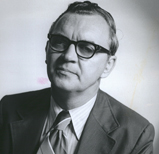 Ralph G. Orr (WCAS42), 91, Kalamazoo, Mich., Oct. 27. A devoted journalist who covered unions and labor law for the Detroit Free Press for nearly two decades, Mr. Orr was a trusted voice for those seeking to understand complicated labor negotiations.
After serving as a U.S. Merchant Marine in World War II, Mr. Orr worked as editor and part owner of the Dansville Breeze in Dansville, N.Y. He and his wife, Margaret, moved to Detroit in 1960, and in 1968 Mr. Orr began covering labor for the Free Press.
In 1975 Mr. Orr led the Free Press investigation into the disappearance of former Teamsters president Jimmy Hoffa. Mr. Orr was later praised for his insightful, in-depth reporting on the United Auto Workers talks with Ford, General Motors and Chrysler in the 1980s. Leaders of the UAW and other labor groups often came to Mr. Orr with information, trusting him to tell the story fairly.
Mr. Orr's first wife, Margaret, died in 1986. In 1989, he married Helen Krantz, who died Oct. 9. Survivors include a daughter, Wendy; a son, Steve; a sister, Marilyn; five grandchildren; one great-grandchild; and five nephews.
Patricia Murphey Rostker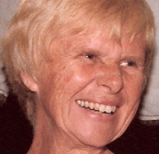 Patricia "Pat" Murphey Rostker (WCAS43), 90, Monrovia, Calif., Oct. 31. An advocate for justice and equality, Mrs. Rostker and her husband, Skipper Rostker (WCAS44), and their daughter Vivion joined two other families as plaintiffs in a lawsuit that was decided by the U.S. Supreme Court in 1974. The decision forced the integration of the public schools in Pasadena, Calif.
Mrs. Rostker, the granddaughter of the mayor of Little Rock and a member of the American Civil Liberties Union, among other organizations, dedicated her life to public service, including work with several agencies that provided aide to the elderly. In 1969 she established the Placement Service for Older Workers in Pasadena, where she was director until her 1983 retirement.
She also advocated for the thirsty and frequently commented, "there are never enough drinking fountains." On their 60th anniversary in 2004, Skipper surprised his wife by placing a drinking fountain outside Northwestern's Harris Hall, where the couple first met in 1943. He also donated two other drinking fountains in her honor in California.
In addition to her husband and daughter, survivors include children Murphey, Steve and Margaret; and four grandchildren.
Norman Stoll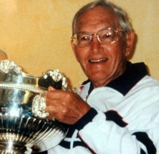 Norman D. Stoll (EB38), 96, Grand Rapids, Aug. 23. After playing his first game at age 8, Mr. Stoll developed a passion for tennis that lasted throughout his lifetime.
He was on Northwestern's varsity team as an undergraduate in the 1930s and continued playing into his 90s in U.S. Tennis Association events and national and international tournaments. Mr. Stoll won national doubles titles in his age group in 2006 on grass and in 2007 on clay.
Mr. Stoll was also a talented musician, playing tenor saxophone in a 10-man dance band while at Northwestern. He also played aboard the SS Normandy and the SS Europa on a trip to Europe.
A World War II veteran, Mr. Stoll worked for Firestone Tire & Rubber and Wolverine Brass Works/Citation Companies, retiring as corporate secretary and treasurer. He served as president of the West Michigan Credit Managers Association.
Survivors include his son, Richard; daughter, Marilyn; four grandchildren; six great-grandchildren; and seven nieces and nephews.