Willard Residential College
Before there was Willard Residential College, there was Willard Hall — both named for the famed prohibitionist and suffragist Frances Willard, who made her home in Evanston and served as Northwestern's first dean of women in the 1870s.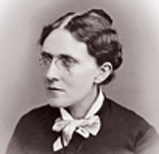 Willard, who later co-founded the Woman's Christian Temperance Union, spearheaded construction of the original Willard Hall as president of the Evanston College for Ladies. Construction began in 1871 but slowed to a stop after the Great Chicago Fire.
In 1873 Northwestern agreed to absorb the Evanston College for Ladies, creating the Woman's College of Northwestern University. The University pledged $50,000 to complete the building, which opened in 1874 and was renamed for Willard in 1901. It served as a women's dormitory and center for social life. Today it is the Music Administration Building.
Willard Residential College, built in 1938, is one of the oldest and largest residential colleges at Northwestern. Originally a female dormitory, it became the University's first co-educational housing option on campus in 1970.
Some famous "Woo-shack" residents include comedian Stephen Colbert (C86), actor Julia Louis-Dreyfus (C83, H07) and Saturday Night Live writer Seth Meyers (C96).
Stories by Stephanie Haines (WCAS15), Margaux Pepper (C14) and Danny Moran (J13).
Tell us what you think. E-mail comments or questions to the editors at letters@northwestern.edu.
Ever wonder about those strange designations we use throughout Northwestern to identify alumni of the various schools of the University? See the complete list.