TV Debates: The Heart of the Presidential Race
by Terry Stephan

On Aug. 11, 2011, eight Republican candidates for the GOP's presidential nomination squared off in a debate at Iowa State University in Ames, Iowa. Bret Baier of Fox News, one of the event's sponsors, was moderating.

"I'm going to ask a question to everyone here on the stage," he announced. "Say you had a deal, a real spending cuts deal, 10 to 1 spending cuts to tax increases. Who on this stage would walk away from that deal? Can you raise your hand if you feel so strongly about not raising taxes you'd walk away on the 10-to-1 deal?"

Everyone onstage raised a hand.

Jon Huntsman, who participated in that debate, said it was a decision he later regretted. "If you could only do things over again in life," he said at a speech in New York City in April. "What was going through my head was, 'If I veer at all from my pledge not to raise any taxes … then I'm going to have to do a lot of explaining.' What was going through my mind was, 'Don't I just want to get through this?' That has caused me a lot of heartburn."

That moment also caught the attention of former Federal Communications Commission chairman Newton Minow (who had famously dubbed television a "vast wasteland" in 1961).

"That was outrageous, the low point" of the primary debates, he says. "By asking candidates to raise their hands, rather than asking them to explain their views and reasoning on a complicated question, the questioner trivialized the democratic process."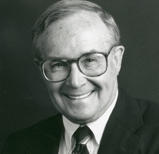 Minow (C49, L50, H65) should know — he has decades of experience with presidential debates. He has served on the Commission on Presidential Debates, a nonpartisan organization that sponsors and produces general election debates for the presidential and vice presidential candidates, since its creation in 1987. Before that, Minow was co-chair of the presidential debates for then-sponsor the League of Women Voters. He is the co-author of Inside the Presidential Debates (University of Chicago Press, 2008) with Medill School of Journalism, Media, Integrated Marketing Communications professor Craig LaMay.
Kennedy-Nixon: The First Debates
The first televised presidential debates took place in 1960. CBS was interested in broadcasting a debate between John F. Kennedy and Richard M. Nixon, and the network's president, Frank Stanton, told Congress that he would offer time for a debate if Congress suspended the equal opportunity provision of the Communications Act. Also known as the equal-time rule, it required stations to offer equal airtime to a candidate's opponents no matter how serious those candidates may or may not be. That year there were at least a dozen candidates. Congress agreed to the suspension, but only for that year.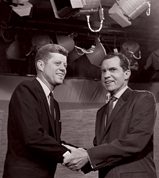 The first debate was held in the studios of the CBS affiliate in Chicago, with Minow's Northwestern roommate Sandy Vanocur (C50) as a panelist. Nixon had recently been hospitalized with a knee injury and was sick with the flu. He perspired heavily under the hot studio lights and had refused makeup. Kennedy, by contrast, looked tan, fit and relaxed. For many viewers this was their first in-depth look at Kennedy, and it was widely agreed that for the television audience he was the winner. It was also agreed that the majority of those who heard the debate on radio thought Nixon won. The power of television proved significant.
From 1960 until 1976 there were no televised presidential debates. Lyndon Johnson did not want debates in 1964. After his loss to Kennedy in 1960, Nixon would not debate in 1968 or 1972. But in 1976 President Gerald Ford was 30 points behind in the polls, and few people knew much about his challenger, Georgia Gov. Jimmy Carter. Both were eager to debate, but the equal-time provision stood in the way of televising the events.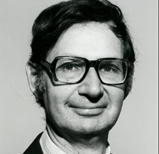 It took the efforts of three Northwestern law school graduates — Minow, Henry Geller (Minow's former aide at the FCC) and FCC chairman Richard Wiley — to reintroduce and preserve the televised presidential debates.
"Henry and I were interested in making 1976 a model year for political broadcasting," says Wiley (SESP55, L58). Geller (L49), Minow and he believed the way to do that was for the FCC to reverse an earlier FCC decision that had refused to recognize presidential debates as "bona fide news events," just like news programs, news interview shows and presidential press conferences. Categorizing debates as news events would bypass the equal-time provision and allow debates to go on without fringe candidates. (That's a big issue. Around 350 people filed papers with the Federal Election Commission to run for president in 2012.)
"However, we were concerned that such a commission initiative would generate strong congressional and political opposition," Wiley says, especially among incumbents who strongly opposed debates.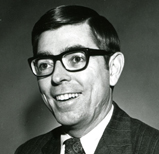 Geller, who at the time was a fellow at the Aspen Institute, drafted a pleading asking the FCC to consider presidential debates as news events, and Wiley, as FCC chairman, agreed to follow through on the request. The motion passed 5-2 with bipartisan support, paving the way for the resumption of televised presidential debates.
There were conditions: The debates couldn't be run by the broadcast networks, and they had to have a third-party sponsor, such as the League of Women Voters.
"My view, shared by Henry and Newt, was that presidential debates could contribute greatly to the American public's information concerning elections, the candidates and the issues," Wiley recalls. "Today no one would disagree, but at the time, our decision was admittedly very controversial."
"Many people don't realize that Kennedy-Nixon was a one-time test and the law exempting debates ended," Minow recalls. "And Congress was unlikely to vote to change the law. It probably would have been the end of televised presidential debates.
"I think it fair to say that without our efforts, there would not be televised presidential debates," Minow adds. "And the three of us — Wiley, Geller and myself — are of different political parties, but we all learned at Northwestern law school that our job as lawyers was to solve legal problems. It seems to me that Northwestern had a unique role in the debates through its alumni."
Debates' Defining Moments
Today, presidential debates, both in the primary and the general elections, have become defining moments in campaigns. "I never sensed that debates would loom so large," says Geller. "The reason why they do is that the candidates do not want to appear in an unscripted program with their opponent. Without the pressure of the debate precedent, which can't now be avoided without terrible damage to the candidate's image, the candidates would avoid all such dangerous appearances."
"The one virtue of debates above all is that they are the only place in the modern campaign where the candidates, with few if any notes, speak to each other and to the public," says LaMay, associate professor of journalism at Northwestern. "Viewers can see if they're irritated easily. Do they fidget? Do they speak in complete sentences? People judge the executive by this. You want someone with a certain character. The debates are about character."
And that character was tested time and again during the long, fractious Republican primary season. From May 2011 to March 2012, candidates sparred at 27 debates and forums.
It was a bruising schedule. There were five debates in November before Thanksgiving. The month of January featured seven. With the prep time involved, mock debate run-throughs and travel, some observers thought the scope of the process kept the candidates from other important campaign activities, like preparing and presenting policy speeches and one-on-one retail campaigning and town hall meetings, where the candidates actually talk to voters and hear their concerns and ideas.
But there is no denying that the debates gave the candidates much-needed exposure, though not all of it positive. Few people had ever heard of corporate executive Herman Cain before he began his campaign. But by the time he suspended his efforts in early December, two things were certain: he was "the pizza guy," and he had his "9-9-9" plan for improving the economy — replacing the current federal tax code with a 9 percent tax on income, a 9 percent business tax and a 9 percent national sales tax.
When Texas Gov. Rick Perry threw his hat into the ring he instantly became a serious contender and a top-tier candidate. But three months later, at a debate in Rochester, Mich., Perry suffered a brain-freeze moment when he couldn't remember the third Cabinet department he would eliminate as president. For an agonizing number of seconds he struggled to recover and then sheepishly turned to the camera and said, "Oops."
Mitt Romney, a steady debater, had what many considered an unforced error at Drake University in Des Moines, Iowa, last December. He and Perry were engaged in a back and forth about whether Romney still considered the health care legislation he wrote and saw become law as governor of Massachusetts to be a model for the nation. Romney denied ever saying it, and Perry continued to press. Finally Romney reached out his hand and offered a wager, asking Perry to prove that he had ever said that about health care legislation. "Rick, I'll tell you what. 10,000 bucks? $10,000 bet?" For a candidate who had been criticized for being out of touch with average people, it was a curious choice.
Primary Debates a Different Ball of Wax
Primary debates in the modern era seem to be as much about stagecraft as policy crafting. The New York Times reported that before the start of a forum at the College of Charleston in South Carolina in mid-January a director from Fox News, one of the event sponsors, went onstage to rev up the audience members for what was ahead. When their response wasn't what he wanted, he shouted, "You can do better than that!  Louder!"
During the course of the primary season some in the crowds variously cheered, hissed, rose to their feet for standing ovations, booed a gay soldier in Iraq who had a YouTube question about the repeal of the Pentagon's "don't ask, don't tell" policy, and answered "Yeah" when CNN's Wolf Blitzer asked a hypothetical question about a healthy young man who gets sick and goes into a coma but doesn't have health insurance — "Who pays for that? … Are you saying society should just let him die?" At one point Newt Gingrich threatened to boycott the remaining debates if audience participation was not permitted.
Sometimes it seemed as if the questioners, mostly media, were as interested in seeing a clip of their question on the morning news shows as in eliciting information, as when CNN's John King asked Gingrich if he had really asked his first wife for an open marriage.
Mark McKinnon, a former aide to President George W. Bush and a former adviser to 2008 Republican presidential candidate John McCain (H05), thinks the freewheeling process needs some work. McKinnon, global vice chair of Hill & Knowlton Strategies, is involved in political action through No Labels, a group he co-founded that is trying to decrease the influence on government by the extremes of both political parties.
In June he hosted a closed-door meeting at Harvard University with political pundits, elected officials, academics, media and others to discuss ways to adjust the primary debates. Although the meeting was off the record, McKinnon says, "We had a lively, engaging and productive session. While participants didn't agree on everything, there was broad agreement that the system can be improved."
For example, McKinnon says there should be clearly established rules well in advance of the next primaries, and those rules shouldn't change from debate to debate. Qualification criteria should also be clear and consistent.
"I think most of the participants at the Harvard forum agreed on issues of fairness, like candidates should get equal time and number of questions, and there should not be the appearance of preferential treatment just because a candidate happens to be leading in the polls," McKinnon says. "I do believe everyone involved thinks incremental changes can and will be made that will make the debates better for everyone involved, including and especially voters."
General Election Debates No Free-For-All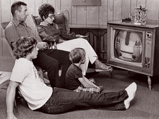 Moving forward into the general election debates, viewers will see a difference from the primary debates, which are sponsored mostly by media organizations and academic institutions and lack standardized rules. The general election debates are sponsored by the Commission on Presidential Debates, a nonprofit corporation set up by the Democratic and Republican parties. Minow had a strong hand in its creation, beginning when he took a six-month leave in 1986 from his law firm, Sidley Austin, for a fellowship at the Kennedy School of Government at Harvard University.
"I did it with one purpose in mind, because I had seen with my own eyes that the future of the debates was at risk. We had a conference at Harvard, and we brought in the heads of both parties and some scholars, and we created the commission in 1986." It began operations a year later.
The ground rules for the debate between the two parties' candidates — third-party candidates must receive at least 15 percent support in five designated national polls to participate — are much more strict than those in the primary season. No reaction from the audience is permitted. The campaigns and the commission distribute the tickets. The moderator is known well in advance of the debate.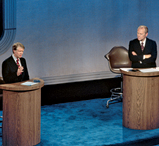 The stakes are high. Most historians believe that the far lesser–known John Kennedy was carried to victory in large part on the strength of his performance against then Vice President Richard Nixon. In 1980 President Carter had portrayed Ronald Reagan as trigger-happy in terms of foreign policy. But in his debate performance Reagan came across as less threatening — and more likable than his opponent. His lines "There you go again" and "Are you better off now than you were four years ago?" resonated with viewers. That debate was watched by more than 80 million people.
The second debate in 1992 among President George H.W. Bush, Bill Clinton and Ross Perot was very damaging to the incumbent. When a woman in the audience asked the president how the economy affected "his life," he gave a generic answer. The woman interrupted and asked how it affected him. He didn't seem to understand the question and came off as out of touch. When it was Clinton's turn, he walked right into the audience and spoke directly to the questioner with a very empathetic answer. Nearly 70 million viewers saw the exchange.
Northwestern School of Law senior lecturer Jason DeSanto (C90), who teaches courses in communicative freedom, has years of experience as a political speechwriter, debate strategist and communications adviser. He says there are three things candidates are trying to accomplish in a debate. "First is to demonstrate core leadership skills — strength, authority and likability," he says. "Is this person up to the job, someone I will want coming into my home, and deciding issues on my behalf, for four years? When that person makes decisions, will he or she do it using the same values that I would?
"Next is to drive their message, tell their story, implement their coherent message. And third, do no harm, to themselves. The challenge is to maintain strength while trying not to be defensive while at the same time demonstrating the opposite about their opponent. This is the challenge for both Mitt Romney and President Obama [H06]."
Like many political observers, DeSanto says the person with the most compelling economic message will have the upper hand. "Look for a battle over economic credibility and how that will influence substantive responses and an emotional connection with the audience. Can the candidate, at one moment in time, establish trust?"
The 2012 presidential debates will take place Oct. 3 at the University of Denver in Denver; Oct. 16 at Hofstra University in Hempstead, N.Y.; and Oct. 22 at Lynn University in Boca Raton, Fla. A single debate between the two candidates for vice president will be held Oct. 11 at Centre College in Danville, Ky.
Terry Stephan (GJ78) is a freelance writer in Chicago.
Tell us what you think. E-mail comments or questions to the editors at letters@northwestern.edu.
Ever wonder about those strange designations we use throughout Northwestern to identify alumni of the various schools of the University? See the complete list.