Contributors: Neil Tesser and Charles Seton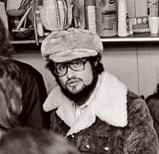 Neil Tesser (J73) has written on and broadcast jazz in Chicago for four decades, in venues ranging from the Chicago Reader to USA Today to National Public Radio to Playboy Magazine. He is the author of The Playboy Guide to Jazz (Plume, 1998) and has written liner notes for nearly 300 albums, receiving both a Grammy nomination and the American Society of Composers, Authors and Publishers' Deems Taylor Award in 2001. Tesser lives in Chicago.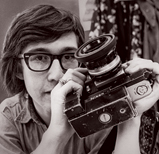 Charles Seton (C75, KSM78) took thousands of photos at Amazingrace concerts while he was an undergrad and graduate student. Many of his photos appeared in the Daily Northwestern and the Syllabus. A videographer and professional photographer today, Seton teaches digital imaging and photography through his company, Technology Explained Simply, in Mamaroneck, N.Y., where he lives. Seton first became interested in photography during high school when he worked on the yearbook staff. His father became rock concert promoter Bill Graham's New York City lawyer when Graham opened Fillmore East in the East Village. Seton soon began to accompany his father to some of the concerts. It was at a Taj Mahal performance that Seton first went backstage to meet a musician, and soon after Seton began taking photos of the artists.