A Stroke of Genius
by John Galbraith Simmons

One day in late 2009, neurologist Boris Vern was watching television at home in River Forest, Ill., when he lost sensation in his left leg, then the whole left side of his body. His speech became slurred. It took him a while to overcome disbelief — he was having a stroke. Then his son called 911. As paramedics strapped him onto a gurney to be rushed to the hospital, his wife (also a doctor) feared the outcome and said, "You'll be back home in a wheelchair."

Vern (FSM68, G71, FSM72) knew that the drug tPA could be used to treat most strokes. His friend and fellow Feinberg School of Medicine physician-scientist program graduate Justin Zivin was one of the key scientists involved in developing and championing tPA. (Editor's note: Justin Zivin is a paid consultant to Genentech Inc., which manufactures Activase® [Alteplase], the brand name for tPA.) But Vern had never been convinced it worked as well as studies showed. He now had an ideal opportunity to find out.

"Inside 90 minutes he received what he came to call the 'magic juice,'" recalls Zivin (FSM67, G70, 71, FSM72). "And within an hour after that he was back to normal."

Vern walked out of the hospital a few days later, completely recovered. He phoned Zivin. In gratitude, "I was going to send flowers," Vern says, smiling. "But that would have been too much."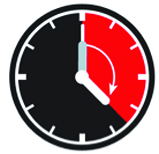 Vern, however, was one of a lucky few. Although tPA could help more than half of all stroke victims in the United States, according to the most recent estimates, only 3 to 8.5 percent receive it. Thousands of patients who might be helped are left to contend with unnecessary and often severe physical and mental disabilities, "a fate worse than death," Zivin says.
Controversy over tPA, which was first approved for stroke in 1996, has diminished today. But it has not disappeared. Without a powerful current of change, untold future victims will fail to receive the only known treatment that could help them, Zivin contends.
Stroke is a big disease. It is the third most common cause of death in the United States, with almost 800,000 new cases annually. Just as important, it is the leading cause of adult disability. Stroke can occur at any age, and victims are too often left paralyzed, unable to talk or carry out the simplest tasks of everyday life. Despite all that, stroke receives relatively little attention or respect. Attitudes toward it have traditionally been those of pessimism and hopelessness.
Zivin puts it this way: "Stroke is an emergency. We have a treatment." And yet, he adds, "You most likely won't get it."
•••
Stroke seems easy enough to explain at first glance. Almost nine in 10 cases are ischemic strokes, due to blood clots that cause blockages in the vascular system that nourishes the brain, leading to the death of tissue and a great variety of neurological symptoms. But in fact, Zivin points out, "The more you think about it, the less simple it is." In terms of causes, time to treatment and outcome, stroke is complex.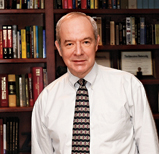 Zivin, a professor of neurosciences at the University of California, San Diego, has devoted much of his career as a scientist and physician to stroke and tPA. The drug was originally developed to treat heart attack, but Zivin conducted experiments at the University of Massachusetts with rabbits and finely calibrated blood clots. The results, published in the journal Science in 1985, provided the first evidence that it could also be used to treat stroke with a simple one-time injection. The initials "tPA" stand for tissue Plasminogen Activator, and it is a concentrated form of the body's own natural clot-dissolving enzyme. An early product of the biotech revolution in the 1980s, the tPA molecule is designed by nature to work only in the presence of a clot.
After years of work, randomized control trials showed that tPA was indeed effective for stroke, and the Food and Drug Administration approved it for that purpose in 1996. But ever since, putting it into widespread use has been an uphill battle dogged by controversy, fear and public apathy. There had never before been a successful drug to treat stroke. There had been plenty of failures. As a consequence, the path to widespread use of tPA has been arduous and long.
"We need public education, first of all," Zivin contends. "People don't know what a stroke is, so they don't know to get to the hospital. And if they get there they don't know what to ask for. We also need physician education because many doctors believe tPA therapy is a whole lot more dangerous than it really is. Moreover, we need insurance companies and Medicare to pay for what it really costs. And overall, we need people to understand how important stroke really is."
•••
Although there is a long list of reasons why tPA is not used nearly enough, the most important sticking point is probably, in a word, time. Harm comes quickly to brain tissue when clots block the free flow of nourishing blood. After Zivin showed tPA can prevent stroke damage in rabbits, he helped establish the "time window," during which a clot-dissolving drug might provide a good outcome.
"Sudden is the critical factor that everybody has to understand." Zivin notes. "Stroke happens in seconds to minutes." After several hours, no further damage can occur, but at the same time, little or nothing can be done to help.
The fast treatment strategy proved successful. During the landmark human trials of tPA conducted by the National Institute of Neurological Disorders and Stroke from 1991 to 1995, stroke victims were treated within three hours after symptoms began. The result was a stunning success that showed an 11 to 13 percent absolute benefit owed to tPA. (A result of 2 percent absolute benefit is considered a good outcome.) The possibility that the results of the NINDS trials owed to chance was 1 in 1,000. (1 in 20 would be viewed favorably.)
Zivin resigned from the trial halfway through after voicing objections to extending it — without foundation, he believes. He thought the trial should have stopped two years before it did, and tPA, had it been approved sooner, might have been embraced with more enthusiasm.
But "time to treatment" was also the source of controversy. Many emergency physicians suspected it would be impossible to treat patients safely and quickly, while neurologists were not used to making emergency consultations and quick decisions. Complicating treatment is the requirement that patients receive a CT scan to rule out a bleeding (hemorrhagic) stroke. The use of tPA carries a small risk of harm — the potential, that is, for causing an outcome that is worse than doing nothing — today put at 1 to 3 percent. However, that compares favorably with any number of emergency surgical interventions.
Although most hospitals are equipped to use tPA, setting up and keeping a team in place that can evaluate patients and administer the drug using an established protocol requires time, effort and money. The recent proliferation of dedicated stroke centers and the use of telemedicine in neurological emergencies owe much to the development of tPA and the recognition that "time is brain." But any good emergency room can be equipped to use the drug, says Zivin. And unlike most treatments for all kinds of diseases, tPA for stroke is cost effective.
•••
Zivin grew up in Chicago's West Rogers Park neighborhood and in 1966 enrolled in the Feinberg School of Medicine's Medical Scientist Training Program. (In 1964 Northwestern's Feinberg School of Medicine became one of three U.S. schools to receive a federal grant to create a physician-scientist program that conferred both a medical degree and a doctorate in science.)
He earned a bachelor's in medicine in 1967, followed by a master's in science in 1970, a doctorate in physiology in 1971 and his medical degree in 1972. Zivin went on to postgraduate work at the National Institutes of Health. His commitment to bringing a scientific perspective rooted in experiment to clinical neurology laid the basis for his expertise both in laboratory research and randomized control trials.
Zivin had the "intelligence and combination of clinical and scientific knowledge to appreciate the potential of tPA," writes James C. Grotta in World Neurology (April 2011). Grotta, another pioneer in research on tPA for stroke, currently at the University of Texas Medical School at Houston, credits Zivin with the perseverance to carry out the early experiments with tPA and the "forcefulness to lobby strongly for its clinical testing and, eventually, its use."
In 2007 Zivin began work on a book that was published this year by Oxford University Press, tPA for Stroke: The Story of a Controversial Drug. The book, despite its technical-sounding title, is written for a general audience. One moment in its gestation that helped motivate him, Zivin recalls, came during a debate on tPA in St. Louis in 2007. A doctor in the audience stood up to say that he did not use tPA because, as he explained, "I work in a little hospital, and we just don't have the staffing."
Zivin's reply provoked an unexpected reaction that told him attitudes about tPA and stroke were changing for the better.
"If you don't have the capability of doing this sort of thing," he said, "then you should take down the sign at your hospital that says 'EMERGENCY ROOM.'"
The audience cheered.
John Galbraith Simmons (WCAS71) lives in New York City. He is co-author with Justin Zivin of tPA for Stroke: the Story of a Controversial Drug (Oxford University Press, 2011).
Tell us what you think. E-mail comments or questions to the editors at letters@northwestern.edu