Passings
ROGER ANDERSON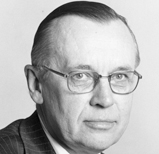 Roger E. Anderson (EB42), 89, Lake Forest, Ill., June 15.
After serving in the U.S. Navy during World War II, Mr. Anderson went into commercial banking, joining Continental Bank in its international department. He rose through the ranks, becoming chair and CEO in 1973. Under his leadership, Continental more than doubled its loan portfolio.
Mr. Anderson retired from Continental as chair in 1984. He continued to serve on a number of boards, including for Rush Presbyterian St. Luke's Hospital, International Harvester, Eastman Kodak and the Fry Foundation.
A lifelong sailor, he also loved fishing, especially for muskies.
Mr. Anderson is survived by his wife, Avonnna Lee Landwehr; a son, Blair W. Anderson (KSM78); a stepson, Karger David Kohler (KSM92); two grandsons; and a great-grandson.
bob banner
Robert J. Banner Jr. (GC48, H81), 89, Los Angeles, June 15. A legend as a producer during the golden age of television, Mr. Banner worked behind the scenes on countless shows, including The Garry Moore Show and Candid Camera, and gave Carol Burnett her big break.
"Collectively the entertainment business and then American audience owe him a great deal," said executive producer Steve Stark (C82), who worked with Banner as casting supervisor on the talent show Star Search.
Mr. Banner was working toward his doctorate and teaching in the School of Communication when he landed a job as a production assistant on the popular, Chicago-based puppet show Kukla, Fran and Ollie. Soon after, Mr. Banner dropped his studies and moved to New York, where he worked as a producer and director on several television shows. He won an Emmy Award in 1958 for his role as producer-director of The Dinah Shore Chevy Show.
That same year he created Bob Banner Associates and began working on The Garry Moore Show, where one day he called Burnett to fill in for a sick guest. She became a regular, and in 1967 they launched The Carol Burnett Show.
Mr. Banner also produced numerous TV specials. When Carnegie Hall was targeted for demolition in the early 1960s, Mr. Banner arranged two television specials, including one starring Burnett and Julie Andrews, to help save the venue.
Mr. Banner returned to Northwestern in fall 1980 to executive produce The Way They Were, a two-hour variety special starring nearly 20 School of Communication alumni all-stars. The special and accompanying ball and gala celebrated the dedication of the Theatre and Interpretation Center.
Mr. Banner also conducted the Bob Banner seminar at Northwestern, a yearlong series of lectures and workshops that culminated in a televised production by the students in the class. In 1982–83 the seminar produced Stark's brainchild, Rising Stars, where entertainment legends — Andy Williams and Henry Winkler, among them — introduced up-and-coming talent — including Julia Louis-Dreyfus (C82, H07) and Michelle Nicastro (C82) — to a television audience. After graduation Mr. Banner invited Stark to Hollywood to work as casting supervisor on his new show, which became Star Search. 
Mr. Banner is survived by his wife, Alice; his sons, Baird, Robert and Chuck; and two grandchildren.
MARK BEAUBIEN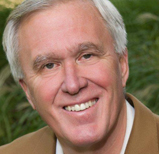 Mark H. Beaubien Jr. (WCAS64, L67), 68, Barrington Hills, Ill., June 5. A principled lawmaker and an active community leader, Mr. Beaubien served in the Illinois House of Representatives for nearly 15 years.
After a successful career as an attorney and banker, Mr. Beaubien was appointed as an Illinois state representative in October 1996 to fill a seat vacancy. Formerly a top official at Suburban Bank of Barrington, he later became the Republicans' chief budget negotiator in the Illinois House of Representatives, where he championed fiscal responsibility.
Mr. Beaubien often reached across the aisle. He broke party lines in November 2010 when he was one of a few Republicans to support a bill allowing civil unions for same-sex couples in Illinois.
Mr. Beaubien also worked with Democrat John Cullerton, the Illinois Senate president, as sponsors of a new Illinois law that requires every passenger in a vehicle to wear a seat belt. The bill was signed into law just weeks after his death.
"Mark Beaubien dedicated his life to service and making his community a better place," Gov. Pat Quinn (L80) wrote in a statement. "As a state representative, he served the people of the 52nd District with integrity and fortitude, and his sudden passing is a tremendous loss."
Mr. Beaubien was also active in alumni affairs, having served on the Northwestern University Committee on Athletics and Recreation and as a member of the John Evans Club.
He is survived by his wife, Dee Prola Beaubien (WCAS64, GSESP78); sons Mark J. Beaubien (L94, KSM94) and Bob; daughters-in-law Kelly and Mary; and five grandchildren.
RALPH CARLSON
Ralph Carlson (G68), 66, Bartlesville, Okla., May 24. Mr. Carlson worked as an editor at Northwestern University Press until 1974, when he moved to New York City. He enjoyed a 15-year career with Garland Publishing and started his own company, Carlson Publishing. He worked at Oxford University Press from 2000 to 2004 before moving back to his native Oklahoma.
A champion of black women's scholarship, Mr. Carlson co-edited and published Black Women in America: An Historical Encyclopedia (Carlson Publishing, 1993). The two-volume encyclopedia set won the Dartmouth Medal in 1994 and "laid a foundation for the robust evolution of a dynamic and transformative body of scholarship," according to Darlene Clark Hine, one of the encyclopedia's authors and Board of Trustees Professor of African American Studies and professor of history at Northwestern.
An Eagle Scout who made deliveries for Meals on Wheels, Mr. Carlson went to the library almost every day and loved going to museums and watching movies.
Mr. Carlson is survived by his two daughters, Laura and Julia; his former wife, Nancy Grove; two sisters, Jean and Margaret; and three nieces.
TONY CHAVES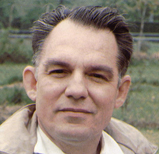 Antonio F. "Tony" Chaves (G48), 94, Hyattsville, Md., June 15. After receiving a law degree and doctorate in geography from the University of Havana in his native Cuba, Mr. Chaves came to the United States, where he earned a master's degree in geography at Northwestern.
He then moved to Venezuela, where he became a geography professor, director of the meteorological observatory and dean of faculty at the Universidad de Oriente. But in 1961 he returned to the United States to become a geography professor at the University of Maryland. He became a U.S. citizen during the 1960s and retired from teaching in 1982.
Mr. Chaves was also an ordained Catholic deacon who set up a food distribution program and Spanish-language religious education programs for children and adults in the Washington, D.C., area.
He is survived by his wife, Teresa; children Maria, Luis, Leonor and Antonio; and six grandchildren.
Wat Cluverius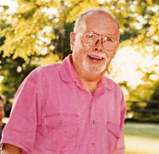 Wat Tyler Cluverius IV (J57), 75, Shaker Heights, Ohio, Feb. 14, 2010.
Described by Time as a "superdiplomat," Mr. Cluverius briefed three U.S. presidents and helped negotiate at Camp David, all in the name of peace.
After Northwestern, Mr. Cluverius graduated from Officer Candidate School and became a Naval intelligence officer in Washington, D.C. He studied Arabic and served in Cyprus before going into business in Chicago. Dissatisfied with his business ventures, he joined the U.S. State Department in the mid-1960s. Mr. Cluverius served in Saudi Arabia and Tel Aviv and later returned to Washington, D.C.
At age 41 Mr. Cluverius became the U.S. ambassador to Bahrain. In 1978 he was a part of the Camp David Accords in an attempt to bring peace between Egypt and Israel. From 1988 to 1998 he acted as the director general of Multinational Force and Observers, a peacekeeping group he helped found in the Sinai Desert.
Mr. Cluverius is survived by his wife, Leah; a son, Wat Tyler V; a daughter, Charlotte, two stepsons, David and Yonni; a granddaughter; and a step-granddaughter.
BILL COOK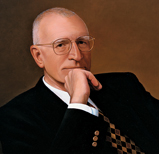 William A. Cook (WCAS53, H03), 80, Bloomington, Ind., April 15. An entrepreneur and pioneer in the development of lifesaving, minimally invasive medical device technology, Mr. Cook was the wealthiest man in Indiana and a bighearted philanthropist.
With $1,500 in investment capital, Mr. Cook created a heart catheterization instrument in the spare bedroom of his Bloomington apartment in 1963. He went on to launch the Cook Group, which now includes 42 companies — in medical devices, real estate, travel services and aircraft service and maintenance — and more than 10,000 employees. The company earned approximately $2 billion in global revenue in 2010.
With the success of his company, Mr. Cook dedicated himself to several causes, including support for his alma mater. The University named the William A. and Gayle K. Cook Hall in honor of Mr. Cook and his wife after their $10 million gift to Northwestern for life sciences in 2001. The couple also established an endowed professorship in the Weinberg College of Arts and Sciences and an associated research fund for excellence in the biological sciences, as well as the Professor Joseph G. Fucilla Scholarship Fund in honor of the longtime Spanish and French professor at Northwestern. Mr. Cook received a Northwestern Alumni Association Merit Award in 1995 and an honorary degree in 2003.
Mr. Cook supported historic preservation in Indiana, sponsoring restoration of the West Baden Springs Hotel and other historic landmarks. He also founded the Monroe County YMCA, the largest in Indiana, and founded and sponsored the Star of Indiana Drum and Bugle Corps.
Mr. Cook is survived by his wife, Gayle; his son, Carl; his daughter-in-law, Marcy; and a granddaughter, Eleanor.
Jean Larson Damisch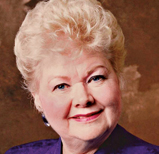 Jean Larson Damisch (WCAS51, GSESP69), 80, Northbrook, Ill., March 23. A lifelong educator, Mrs. Damisch worked to expand educational opportunities for students with learning disabilities, emotional disturbances and behavioral disorders. She taught for 31 years at many Chicago-area high schools and universities, including as a lecturer at the School of Education and Social Policy. In 1994 she was inducted into the National Teachers Hall of Fame.
Mrs. Damisch was an active leader in the Northwestern community, serving as president and founding board member of the SESP alumni association and the first female president of the Northwestern chapter of Phi Delta Kappa, the professional education association. She was also active with the John Evans Club and the Northwestern chapter of Mortar Board, a national honor society recognizing college seniors for exemplary scholarship, leadership and service, as well as other civic and cultural organizations. Mrs. Damisch also served as co-chair of the Alumni Weekend events in 1975. Mrs. Damisch received the Northwestern Alumni Association's Service Award in 1979.
As a student she served as president of the Wildcat Council in 1951, the year of Northwestern's centennial celebration. The student group, which normally worked with prospective students, new freshman and University guests, assisted in the centennial celebrations and fundraising activities and worked on a campuswide program to educate students on University history.
Survivors include her husband, Richard J. Damisch (EB50, KSM79); her children, Kent, Diane Damisch Miller (C77, GC78) and Richard M. Damisch (McC81, KSM85); a sister-in-law, Harriet D. Damisch (G51); a brother-in-law, John W. Damisch (WCAS46, L50); nephews Mark W. Damisch (C78, L81, KSM86) and Peter W. Damisch (KSM82); a niece-in-law, Patricia Koulgeorge Damisch (C78, KSM80), and six grandchildren, including Jessica Miller (C09) and Christopher Miller (WCAS12).
RUTH DUNBAR DAVEE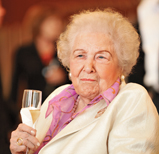 Ruth Dunbar Davee (G37, 42), 99, Chicago, April 19. An educator and journalist known for her adventurous streak, Mrs. Davee taught in Puerto Rico, wrote about education in the Soviet Union as a journalist and learned photography in Tibet. She also supported several Northwestern schools and departments through her generous philanthropy.
After earning her doctorate from Northwestern, Mrs. Davee taught English as a second language at Puerto Rico's Polytechnic Institute (now the Inter American University of Puerto Rico) and wrote a textbook on teaching English to Spanish-speaking students. She taught at several U.S. universities before joining the Chicago Sun-Times, where she worked as an education editor and helped launched the newspaper's first food column.
In 1955 Mrs. Davee won the Education Writers Association Award for her reporting on education issues. Her in-depth series "Why Johnny Can't Read — Or Can He?" was recognized as the most outstanding series on educational subjects of national importance.
 Mrs. Davee retired from the Sun-Times in 1968 and went on to serve as assistant director of the Department of Education for the State of Illinois in Chicago, where she helped manage a federally funded school program for low-income children.
 Mrs. Davee married Chicago philanthropist and retired medical device company executive Ken Davee in 1988 at the age of 76. After her husband's death in 1998, she took over as president of The Davee Foundation, which has continued to support the Feinberg School of Medicine and the Bienen School of Music. The Ken and Ruth Davee Department of Neurology and Clinical Neurological Sciences, the Feinberg School's first named department, is named in their honor. She received a Northwestern Alumni Association Merit Award in 1956.
She is survived by cousins Betty Justie and Colin Dunbar.
JASE DRAPER
Jackman S. "Jase" Draper (C85), 48, New York City, May 11. Mr. Draper's theater career began at age 10 when a New York City casting director saw his performance in the chorus of Anything Goes in his Connecticut hometown. He cast the boy in the soap opera The Doctors.
As a high schooler, Mr. Draper formed a theater company called the Barnum Players, which evolved into a professional company after college. Mr. Draper made his New York debut in a revival of Take Me Along and toured nationally with the Broadway production of Big River, a Tony Award–winning musical.
Recently he had also begun working in film, collaborating on a number of independent films that toured the festival circuit. Throughout his career he acted and did voice-over work in commercials for Good & Plenty, Audi and Coca-Cola, among many others.
Survivors include his mother, Nancy; his sister, Jan; his brother, Arthur; two nephews; and a niece.
JAMES FOUTS
James R. Fouts (WCAS51, GFSM54), 81, Sylva, N.C., April 15. A research scientist in toxicology and environmental health, Mr. Fouts was a recognized expert on global climate change.
After graduating from Northwestern, Mr. Fouts earned a doctorate and worked under Nobel laureate and chemotherapy and pharmaceutical pioneer George Hitchings. Mr. Fouts then worked at the National Institute of Environmental Health Sciences from 1970 until 1985. He served on several intergovernmental panels regarding the human health effects of air and water pollution, pesticides, heavy metals and pollution. He attended the 1989 Greenhouse Glasnost, hosted by Robert Redford in Sundance, Utah.
Mr. Fouts also won the Marple-Schweitzer Memorial Award in Chemistry from Northwestern.
He bridged science and religion in his second career as an Episcopal priest.
He is survived by his wife, Joan; a son, Jeff; two daughters, Mary and Carolyn; 10 grandchildren; one great-grandson; and a sister, Dorothy.
MORRIS KAPLAN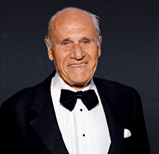 Morris A. Kaplan (EB35), 98, Highland Park, Ill., June 1. Mr. Kaplan was a successful businessman, dedicated philanthropist and active alumnus.
He got his start in business working for a South Side clothier at the end of the Depression. Later, during a 49-year career with Sealy, Mr. Kaplan served as chair, president and CEO when the company was a leading mattress maker. Mr. Kaplan, who started with Sealy as a licensee in 1939, and his executive team developed the Sealy Posturepedic mattress and innovative manufacturing and marketing programs.
In 1955 Mr. Kaplan founded the Mayer and Morris Kaplan Family Foundation, which has enriched the University's humanities programs. In 1995 Mr. Kaplan and the foundation endowed the Center for the Humanities, creating the Alice Berline Kaplan Center for the Humanities (now the Alice Kaplan Institute for the Humanities), named for his late wife, Alice Berline Kaplan (EB36). In 2007 Mr. Kaplan and his second wife, Dolores Kohl Kaplan, established the Kaplan Humanities Scholars Program. He also created the Morris and Alice Kaplan Chair of Ethics and Decision in Management at the Kellogg School of Management. 
Mr. Kaplan was a life member of the Northwestern Board of Trustees, elected in 1994. He also served on advisory boards for the Bienen School of Music and the Kellogg School of Management and on the Library Board of Governors. Mr. Kaplan received the Northwestern Alumni Association Alumni Medal (1993) and a Service Award (1986), as well as the Kellogg School's Schaffner Award in 1988. He chaired his 50th, 60th and 65th reunions committees.
In addition to his wife, Dolores, other survivors include two children, Robert and Jean; two stepsons, Stephen and Jonathon; nine grandchildren, including Hilary Kaplan Loretta (C93) and Sarah Kaplan (C03, KSM08); 19 great-grandchildren; and one niece, Jane Dobkin Jacobs (WCAS69).
curtis katz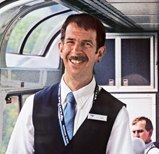 Curtis L. Katz (C75), 57, Chicago, April 9. Working as a train attendant on Amtrak's California Zephyr, Mr. Katz became known for his narration about sights and landmarks along the western route, which runs from Chicago to San Francisco. An avid rail enthusiast and historian, he worked for Amtrak for more than 30 years and crewed every route out of Chicago.
Mr. Katz became an expert on railroads, railroading and model trains. A successful cartoonist and writer, Mr. Katz published works in Passenger Train Journal and Nostalgia Digest. His "Railfun" comic strip appeared in Railfan & Railroad Magazine.
He is survived by his father, Arthur; his stepmother, Frances; brothers Kenneth and Seth; six nieces; and one nephew. 
THOMAS KILBANE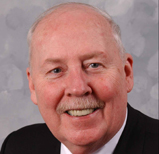 Thomas S. "Killer" Kilbane (L66), 70, Rocky River, Ohio, April 28. A powerful litigator and proud soldier, Mr. Kilbane rose from digging sewers and swabbing decks to defending the underdog and protecting his corporate clients.
He chaired Squire Sanders' worldwide litigation group and won several litigation awards, representing companies such as American Greetings, the Cleveland Clinic and Goodrich. Mr. Kilbane specialized in product liability, antitrust law and contracts.
Mr. Kilbane helped a Cleveland-area music producer win $5 million from Sony Music for the Meat Loaf hit album "Bat Out of Hell" and won a large settlement from Dow Chemical Co. for a faulty concrete additive.
Mr. Kilbane, who fought in Vietnam in 1968–69, won a Bronze Star for combat.
He is survived by his wife, Sally; five children, Sarah, Thomas, Eamon, James and Carlin; four grandchildren; a brother; and three sisters.
Thaddeus Kowalski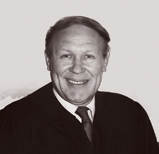 Thaddeus Kowalski (L58), 79, Chicago, June 27. An accomplished Cook County judge, Mr. Kowalski risked his own career and cooperated with federal authorities to help take down corrupt judges during Operation Greylord in the 1980s.
In a controversial 1993 decision he called Chicago's anti-gang loitering law unconstitutionally vague. The U.S. Supreme Court later struck down the law.
Mr. Kowalski, who focused on the impact of crime on the community throughout his career, also worked to steer young offenders away from gangs, founding the Gang Free program in the criminal court at Branch 29. From 1993 to 2000 he held mandatory meetings with probationed offenders every Monday night. He also created a rehabilitation program for women who had been involved in prostitution.
Mr. Kowalski, who also spent 16 years as a public defender in Cook County, retired in 2002. He worked as an extra on Lyric Opera productions.
He is survived by his wife, Patricia; two sons, Neil and David; and four grandchildren.
Carl Larson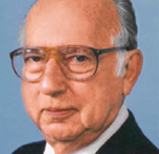 Carl Martin Larson (KSM50), 95, Myrtle Beach, S.C., April 15. A leading researcher on economics and marketing in Chicago's suburbs, Mr. Larson was one of the founding faculty members at the University of Illinois at Chicago. He taught economics and marketing.
A sought-after consultant throughout Chicagoland, Mr. Larson worked with Paddock Publications to convert its weekly newspapers into the Daily Herald in Paddock's effort to beat out the Marshall Field–owned The Day for readers. The Daily Herald is now a leading newspaper in suburban Chicago. Mr. Larson served on the Paddock Publications board for 35 years.
He also wrote a textbook on the growing financial market of African Americans in the 1960s.
Mr. Larson, who served as a warrant officer with the U.S. Army in World War II, is survived by a daughter, Debbie; a son-in-law, Jeffrey; three grandchildren; and eight great-granddaughters.
Kenneth Mars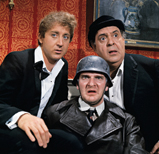 Kenneth Mars (C57), 74, Granada Hills, Calif., Feb. 12.
Those who enjoyed the ridiculous character-driven antics of The Producers and Young Frankenstein will remember Mr. Mars as one of the greats. Born in Chicago, he got his break in 1968 when Mel Brooks cast him in The Producers as Franz Liebkind, (helmeted, at left) the mercurial Nazi playwright who pens Springtime for Hitler. Mr. Mars followed up his collaboration with Brooks when he played the crazed, incoherent Inspector Kemp in Young Frankenstein.
Later in his life, he found a home offscreen, voicing King Triton in The Little Mermaid and dubbing many other animated shows and movies.
Mr. Mars is survived by two daughters and six grandchildren.
James McCartney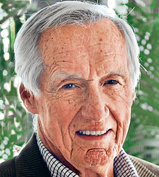 James H. McCartney (GJ51), 85, Holmes Beach, Fla., May 6. An award-winning correspondent and columnist for Knight Ridder, Mr. McCartney reported on national politics, including every president from Eisenhower to Clinton, in addition to nuclear weapons policy, the Israeli-Arab conflict and the Vietnam War.
After Mr. McCartney worked as a reporter and assistant city editor, the now-defunct Chicago Daily News sent him to Washington, D.C., where he became interested in the growth of the military industrial complex. His series on the subject led to a Nieman Fellowship.
Later, Mr. McCartney returned to the nation's capital as senior national security reporter with Knight Ridder and earned a reputation for relentless questioning.
As former president of the Gridiron Club, Mr. McCartney often roasted political leaders and performed in humorous skits at the group's annual dinners.
He is survived by his wife, Molly; two children, Robert and Sharon; a stepdaughter, Kathleen; a twin sister, Kathryn; and four grandchildren.
WILLIAM OLIVER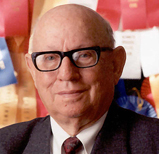 William W. Oliver (L49), 89, Bloomington, Ind., March 13. Born in the coal-mining town of Hazard, Ky., Mr. Oliver served as a law clerk for Supreme Court Chief Justice Earl Warren and Chief Justice Fred Vinson. Under Warren, Mr. Oliver helped write the court's decision for the landmark Brown vs. Board of Education case.
In 1954 Mr. Oliver began a 41-year teaching career at the Indiana University School of Law, where he was later honored with an endowed chair.
In his free time, Mr. Oliver studied winemaking and founded Oliver Winery with his wife, Mary, sparking a winemaking revival in Indiana. A visitor to both the Arctic Circle and Antarctica, Mr. Oliver loved to travel. He also participated in hot air balloon races with his son, Bill.
In addition to his son, Mr. Oliver is survived by a daughter, Barbara, and four grandchildren.
WARREN ROHSENOW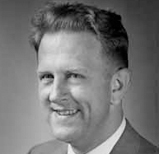 Warren M. Rohsenow (McC41), 90, Falmouth, Maine, June 3. A giant in the field of heat transfer and thermodynamics, Mr. Rohsenow's research was essential in the development of modern thermal power systems.
He performed landmark research on gas turbines, heat exchangers and heat transfer in nuclear reactors. Known to many as "Rosy," he taught at the Massachusetts Institute of Technology beginning in 1946 and directed the university's Heat Transfer Lab, which was renamed in his honor upon his retirement in 1985.
Mr. Rohsenow also co-founded Dynatech Corp. in 1959. He retired from the high-tech electronics consulting and manufacturing company in 1994.
Apart from his career, Mr. Rohsenow was also an accomplished jazz pianist who would roll his piano out of his office at MIT and play in the hallway.
Shortly before his death he was awarded the rare rank of Distinguished Eagle Scout.
He is survived by his five children, John, Brian, Damaris, Sandra and Anne; four grandchildren; and five great-grandchildren. 
Mary Siewert Scruggs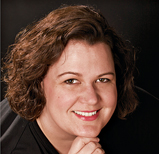 Mary Siewert Scruggs (C86), 46, Chicago, Jan. 11. A major force in the world of comedy writing, Mrs. Scruggs worked as the witty, caring and beloved director of education and writing programs at Second City's Training Center. She made it her mission to make people laugh and improve the work of her students.
Mrs. Scruggs also had several successful shows in Chicago. She created and performed the solo show Missing Man at Live Bait Theater in Chicago and elsewhere, including the New York International Fringe Festival. Her other plays include a 1998 co-adaptation with Susan Messing (C86) of What Every Girl Should Know: An Ode to Judy Blume for Chicago's Annoyance Theatre and Revelations, which won Northwestern's Agnes Nixon Playwriting Festival for artistic collaborations among student playwrights, directors and actors. Other credits include Camp Nimrod for Girls at Live Bait Theater and Baby Makes Three at Boxer Rebellion Theater.
She co-wrote two books on improvisation, including Process: An Improviser's Journey (Northwestern University Press, 2007).
In the mid-1980s Mrs. Scruggs and a group of her fellow Northwestern grads — all classmates in Ann Woodworth's (C75, GC79) acting class — wrote a series of children's plays created for the Circuit Court of Cook County's Fairy Trials Project, which teaches students aspects of the law. She wrote the part of the miller in Rumpelstiltskin v. the Queen for her Northwestern roommate Stephen Colbert (C86) (see "The Real Stephen Colbert," winter 2010).
Mrs. Scruggs is survived by her husband, Richard; a son, William; a sister, Katherine; and a brother, Greg.