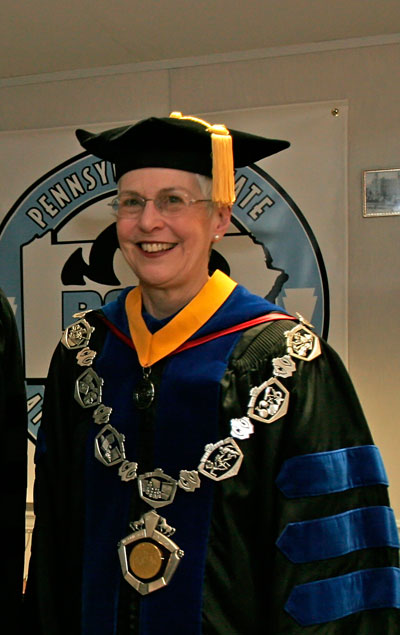 Madeleine Wing Adler (WCAS62)
President, West Chester University of Pennsylvania
When she studied political science, history and anthropology at Northwestern in the early 1960s, Madeleine Wing Adler predated the women's movement. She recalls that certain faculty members "really took me under their wings — no pun intended — making sure that I went to the graduate school where I would succeed. They realized that women were going to have trouble succeeding."
Adler has dedicated herself to "lifting others as I climb" ever since, and West Chester University of Pennsylvania, where she has been president for 15 years, has benefited in myriad ways. The number of freshmen applicants has doubled to more than 12,000 for 1,900 slots, for example, and the school has built new residence halls, a science center and a music and performing arts center on the 402-acre campus in West Chester, Pa., and a graduate business center nearby.
But Adler, who will retire in June 2008, says she began by changing the university's culture to embrace values like trust, civility and inclusiveness — what she calls distributive leadership. "It says that everyone, no matter their role on campus, has something to bring to the table," she says. "You can move faster when you've got more people rowing that boat."
Once she retires, Adler plans to continue working as a consultant, handling executive coaching for women in higher education with a focus on finding work-life balance.