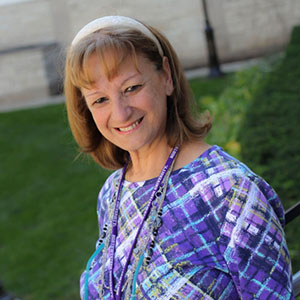 Faculty in Residence |South Area
Born and raised in Venezuela. After her high school education in Caracas, and proceeded to pursue her first BA degree, Hebrew teaching, in Israel. Coming back to Venezuela, Rifka completed her BA in Spanish Language and Literature, then her M.Cs. in Linguistics. 
Since 2001, Rifka teaches Spanish at Northwestern University in Evanston. She is a 2020-2021 Fulbright U.S. Scholar alternate candidate. Her research interests include Teaching with technology and learning styles, the Judeo-Español language and literature; Sephardi culture; and history of the descendants of the Crypto-Jews.
Rifka is a Faculty in Residence at Allison Hall (2017-present) and faculty fellow at Shepard Residential College (2009-present). She has presented and published in the United States and abroad. 
Learn more about Rifka's professional background here.