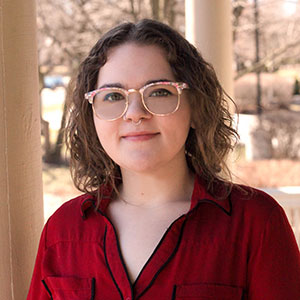 Administrative Assistant of Campus Inclusion & Community
Contact
Preferred Pronouns: they/them/theirs
Briana Newkirk is a Chicago transplant born and raised in rural Wisconsin. Briana graduated from the University of Wisconsin – Milwaukee in December 2015 as a first generation college student with a Bachelor of Arts degree in English: Professional and Technical Writing and a second bachelor's degree in Women and Gender Studies.
Previously, Briana served as the UWM Women's Resource Center's office manager, where they found their passion for higher education and became committed to helping other students navigate campus and academic lives. Briana helped facilitate and led workshops for LeadHer, a UWM program for women-identified students that focused on developing civic leadership skills on- and off-campus.
While at UWM, Briana also co-produced several productions of The Vagina Monologues, organized workshops and discussions on gender and gender construction, and assisted with the facilitation of several other social identity focused programs and initiatives.
In their spare time, Briana enjoys spending time with their partner and fur-babies, as well as exploring Chicago for new things to do, try, and see.