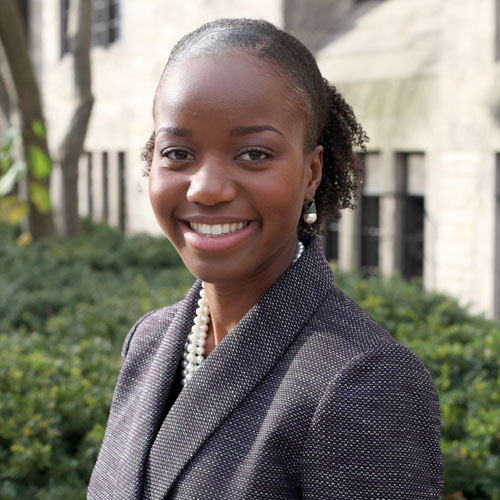 Dr. Lesley-Ann Brown-Henderson
Executive Director of Campus Inclusion & Community
Contact
Dr. Lesley-Ann Brown-Henderson joined the Division of Student Affairs as the Director of Campus Inclusion and Community in September 2012. Dr. Brown is responsible for overseeing and responding to bias incidents reported through the RespectNU website; supporting students who are recipients of bias incidents; working with staff, faculty and students to engage in ongoing dialogue centered on social justice, respect, and inclusion; developing cultural competence training for staff and students; and collaborating with departments focused on student engagement by integrating cultural competency/inclusion programs in their activities.
Dr. Brown earned her bachelor's degree in Psychology with minors in Chemistry and African Caribbean Studies from the University of Miami, master's degrees in Student Affairs Administration in Higher Education and Counseling Psychology and her doctorate in Counseling Psychology with an emphasis on multicultural issues in higher education from Texas A&M University. Prior to arriving at NU, Dr. Brown worked in the Counseling Center at Michigan State University and in the Department of Multicultural Services at Texas A&M University. She has also been heavily involved with NASPA, a leading association for administrators working in higher education.
Dr. Brown has dedicated her educational and professional career to creating inclusive environments where college students can understand and appreciate differences while gaining knowledge of cultural competence through cross-cultural dialogue and experiential learning. Dr. Brown is excited to be at NU and looks forward to working with students, staff, and faculty to strategically advance NU's vision and goals of creating an inclusive campus community for all students!