Wilderness First Aid Training
Overview
The Office of Global Safety and Security (OGSS) sponsors a reimbursement grant for graduate students to participate in wilderness first aid training. To qualify, a student's travel must support academic goals that require remote or rural international travel. This award (up to $500) is also available for and applicable to students who are traveling to urban areas of developing countries where access to quality, emergency medical services is limited. However, if funding is not used up by international travelers, it may be available for remote or rural locations in the U.S. Please reach out to globalsafety@northwestern.edu for more information.
Award recipients may attend a training in any location, but reimbursement is capped at $500, which may not cover all costs associated with attendance in other areas. Most wilderness first aid training courses cost between $230 to $350. Many local training options exist; for example, see course options and schedules for National Outdoor Leadership School (NOLS) and Recreational Equipment, Inc. (REI) as well as Wilderness Medical Associates. Upon completion of the training, awardees have eight weeks to submit proof of participation, proof of payment of tuition as well as accommodations/transportation receipts (if applicable) to OGSS. Reimbursement for the training will occur within 14 business days of receipt of both documents.  
Eligibility
To be eligible for the reimbursement grant, an applicant must be a current, full-time graduate student at Northwestern University whose international travel is defined as university-sponsored or supported. Applicable international travel must be planned or booked within ten months of participating in the wilderness first aid course and occur for a minimum of five days. The international destination must be a foreign country's remote/rural destination that lacks convenient access to emergency health care resources and/or standard cell phone reception.  This award (up to $500) is also available for and applicable to students who are traveling to urban areas of developing countries where access to quality, emergency medical services is limited. The applicant is required to submit an essay (500 words or less) that describes the proposed research activities, associated risks and how participation in a wilderness first aid course will contribute to one's health, safety, and well-being. A letter of recommendation from a faculty adviser who can confirm the usefulness of the training is also required. Lastly, the student must confirm or promise to register with GeoBlue, Northwestern's international medical and assistance provider. Failure to comply with the international health insurance requirements may result in a request to return award funds.      
 Preference will be given to travelers who will be alone or who are leading a group of less-experienced travelers. Preference will also be given to those whose purpose of travel involves: direct or indirect exposure to wild animals; the collection of flora, fauna or other natural samples (including water); higher-risk activities (scuba-diving, snorkeling, caving, cave-diving, back-country hiking or camping, etc.); or the operation of specialized vehicles or watercraft. Students needing to scuba for such purposes have to submit proof of certification with their reimbursement grant application in order to be eligible for an extra $10,000 in special insurance coverage. Also note that the participation in higher-risk activities or the use of specialized vehicles or watercraft must relate to accessing research material or subjects, and not for recreational purposes. 
Exclusions
University funds cannot be used for the following activities as they are excluded from GeoBlue coverage: skydiving, mountaineering (where ropes and climbing equipment are customarily used), ultra-light aircraft, parasailing, sailplaning/gliders, hang gliding, parachuting, or bungee jumping.
Apply
To apply for the wilderness first aid training reimbursement grant, graduate students can apply by filling out an application and submitting the completed form to globalsafety@northwestern.edu.
 Please note that the next round of reimbursement grants will be awarded in 2019.
2018 grant recipients
Laura Larocca: "Before departing on a month-long arctic expedition to South Greenland this summer, I participated in the Wilderness First Aid training with REI & NOLS. The two-day course helped me to feel more confident in my ability to help my team members in the event of an emergency. As our camp sites were quite remote and only accessible by helicopter, knowing that my team mates and I had the skills necessary to act appropriately in a variety of emergency situations was both comforting and empowering. The WFA training covered patient assessment, first aid response to illnesses and injuries that occur frequently in the back county, how to make evacuation decisions, and wound management, along with much more."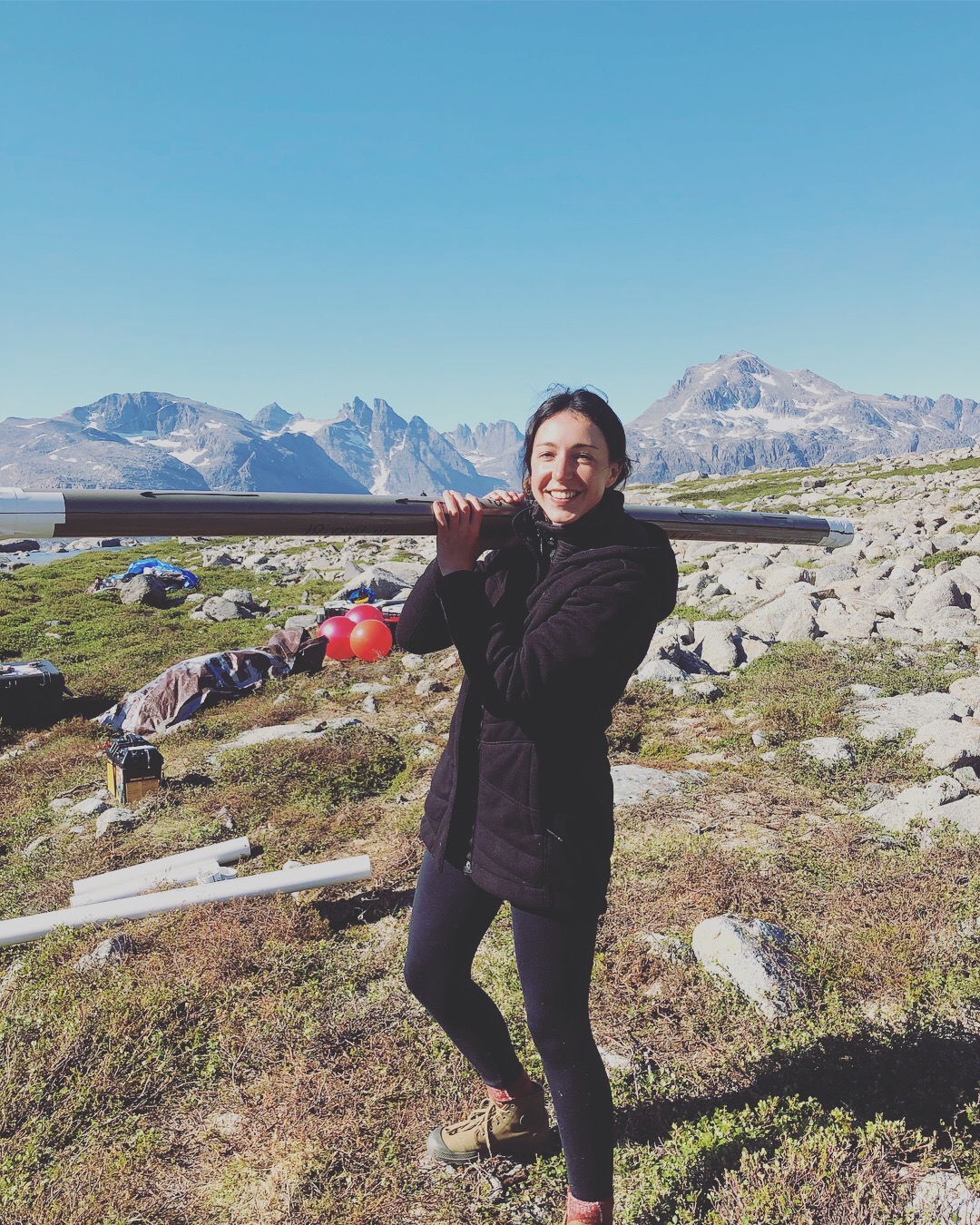 Annie Nelson: "Wilderness medical training is so much more than learning to clean cuts and care for blisters.  Beyond learning first aid skills, WFA and WFR courses are specifically designed to teach you how to make difficult decisions and how to communicate effectively with your field team. Learning these skills is key to managing and minimizing risk. Being in a remote setting is scary and daunting, especially when you're alone or with a small team. But wilderness medical training will give you the toolbox you need to avoid situations that may put you in danger. Unlike conventional medical training, WFA courses are full of practice scenarios where you not only learn to attend to the medical problem at hand, but you will also learn how decisive action (or sometimes inaction) can help you avoid or manage these scenarios. My fieldwork involved hiking to remote locations in Iceland to sample river water. Wilderness medical training prepared me immensely for this by giving me a perspective on wilderness safety that shaped my daily sampling plans. Whether it's deciding not to descend into a rocky canyon because you're hours from a hospital, or deciding it's safe to cross a river because its early enough in the day where your clothes can dry quickly, WFA courses will completely change your outlook on wilderness travel. I believe this course is extremely necessary for anyone who plans to spend time in the outdoors or in remote settings."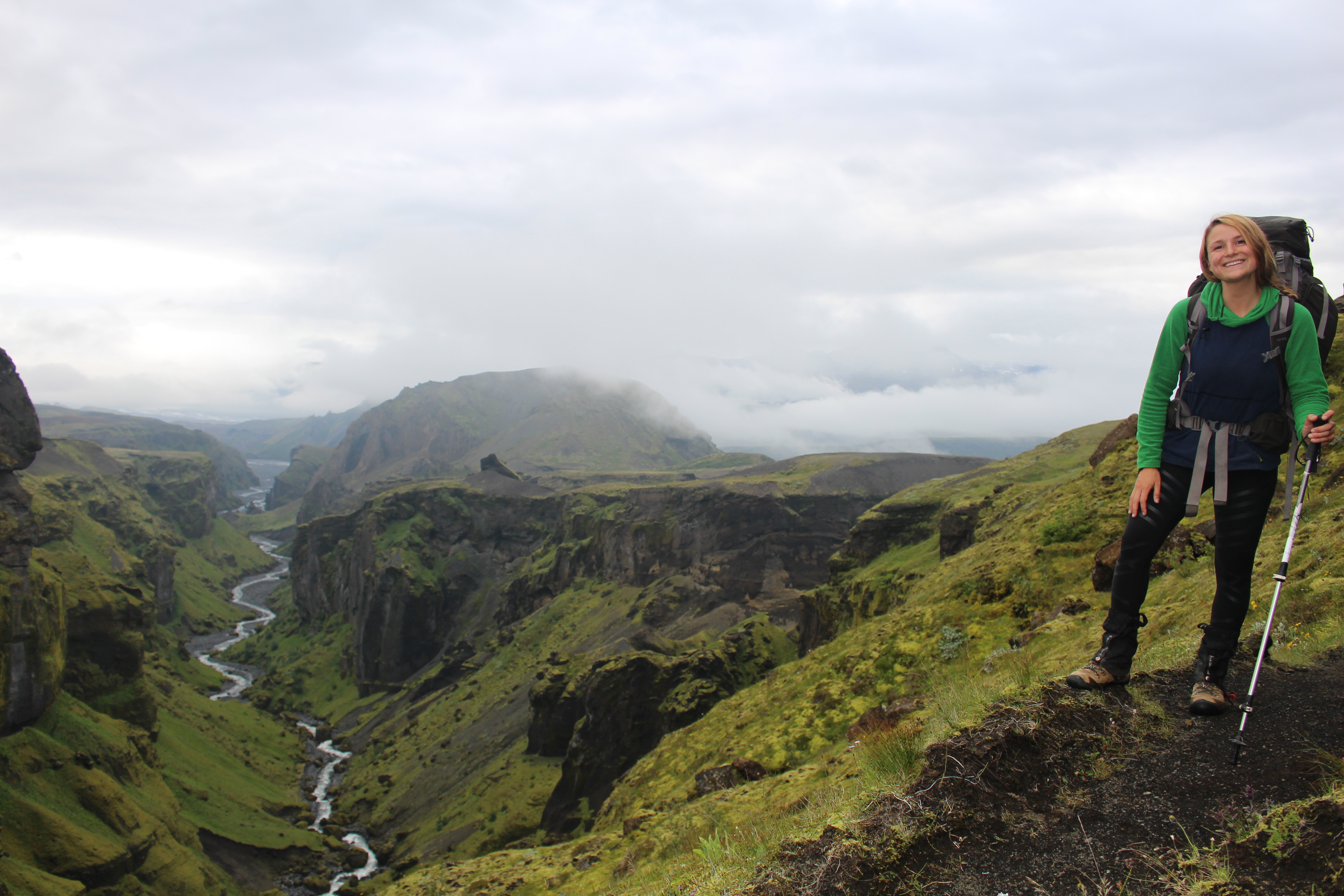 Safety tips for remote travel
Carefully consider the items in your day pack. Keep all medications, rain gear, snacks/water, field book, communication devices, and any other necessities in your day pack with you at all times. 
Know who to contact in case of an emergency. Print or write down all emergency phone numbers in your field book and keep it with you at all times. 
Have a solid plan and meet with your team members ahead of time. Discuss day-to-day check-ins, your emergency plans, and how to use all of your communication devices, etc. 
Plan ahead and prepare! Cold, dehydration, and lack of food are not things we generally think about in our day to day lives. But in the wilderness, these things should always be considered. Even a simple sprained ankle can be a life threatening emergency if you are in the wilderness unprepared without warm, dry clothes, water and food. It may seem trivial to pack extra jackets on a warm day of sampling, but always preparing for the worst will ensure your safety if such a situation would occur. 
Take advantage of your field regions Search and Rescue, if applicable. Even in the most remote settings, there is likely a search and rescue team covering that area. It is always a good idea to share your travel plans with a search and rescue team before you go, so that if anything were to happen, someone would know where you are. 
Get to know your field team ahead of time. If there are any medical issues, allergies, or injuries that may affect your teammates ability to travel in the wilderness safely, you should know about them in advance. You wouldn't want to waste time meticulously packing your first aid kit only to have a teammate with diabetes collapse in the field from lack of insulin. Do your best to be aware of any potential medical issue and how to resolve it based on your team's needs. 
The name of the game is risk versus benefit. Sometimes it is worth it to scramble up a scree field instead of walking around the long way if supplies are low. Sometimes you'll need to sacrifice the perfect sampling location because access is dangerous. Be flexible, and never forget to consider all the potential risks before making a decision.