Medill senior named Yenching Scholar
The Office of Fellowships is thrilled to announce that Julia Jacobs (Medill '18) has been chosen for the 2018-2019 cohort of Yenching Scholars! 
Julia has covered local and national politics as an intern for Reuters, the Boston Globe, and NBC's Meet the Press. At Northwestern, she spent most of her waking hours working for the student-run newspaper The Daily Northwestern. Julia served as editor-in-chief of the paper from the summer of 2016 to the spring of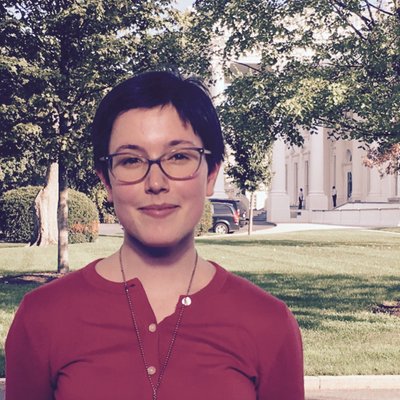 2017. She was recently awarded the New York Times' James Reston Reporting Fellowship and will spend the upcoming summer working for the Times' metro desk. Her interest in China stems from seven years of Mandarin study and an ambition to one day report on US-China relations.
The Yenching Academy of Peking University builds bridges between China and the rest of the world through an interdisciplinary master's program in China studies for outstanding graduates from all over the globe. This initiative brings together young people who show promise to lead and innovate in their fields in an intensive learning environment where they can explore China and its role in the world--past, present, and future. The Academy aims to thereby shape a new generation of global citizens with a nuanced understanding of China and its role in the world.
Julia is the third consecutive Northwestern senior named a Yenching Scholar. Last year, Allison Sherlock (WCAS '17) joined the cohort of Yenching Scholars to study political economy. Two years ago, Diana Chang (WCAS '16) studied literature and culture in the program.

Contact Amy Kehoe at amy.kehoe@northwestern.edu to learn more about the Yenching Scholars program.