Sarah Wake
Associate Vice President for Equity
Associate General Counsel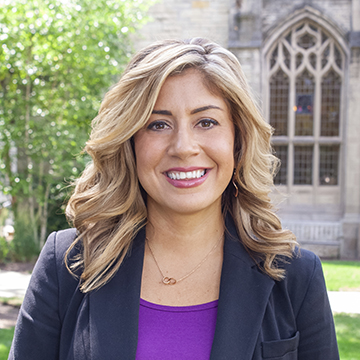 Sarah K. Wake joined Northwestern University's Office of General Counsel in 2017 and is currently Associate General Counsel and Interim Associate Vice President for Equity. Prior to joining Northwestern, she worked at the University of Chicago as Associate Provost and Director of the Office for Equal Opportunity Programs, Title IX Coordinator for the University, Section 504/Americans With Disabilities Act Coordinator, and Affirmative Action Officer. In this role, Ms. Wake oversaw the University's response to all reports of discrimination, harassment (including sexual misconduct), and retaliation for all students, faculty, and staff; designed and implemented training programs for the University community; and provided advice on employee relations issues including recruiting and retention efforts and accommodating individuals with disabilities.
Ms. Wake previously served as the Director of the Office of Institutional Equity and Title IX Coordinator at the University of Notre Dame. At Notre Dame, Ms. Wake developed and implemented diversity and inclusion training for senior leaders, a leadership training program for faculty with supervisory roles, and affirmative action training for the University's business units. 
Prior to joining Notre Dame, Ms. Wake was an attorney in the labor and employment group in the Chicago and New York offices of McGuireWoods LLP. Ms. Wake also previously served as a law clerk for the United States Department of Justice and worked with survivors of sexual assault in the Victim Witness Assistance Program at the Cook County State's Attorney's Office. She has researched and written about sexual assault in the prison system and regularly speaks on issues of discrimination and harassment.
Ms. Wake received her undergraduate degree from Loyola University Chicago, where she majored in Political Science and International Studies. She received her law degree from the University of Notre Dame.