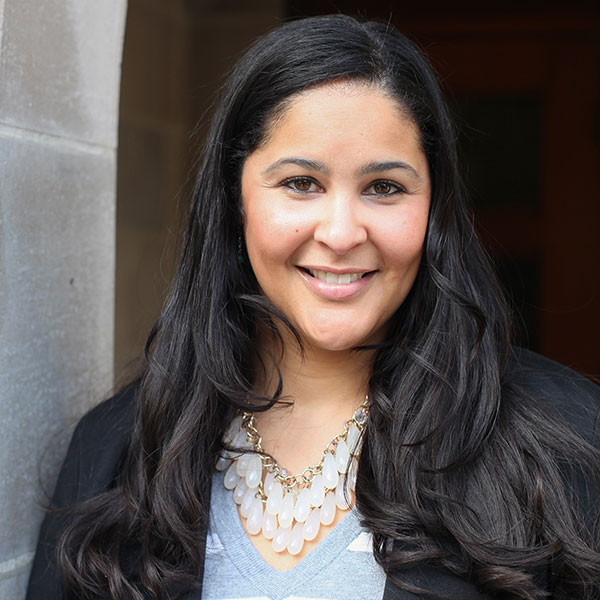 Kourtney Cockrell
Director
Kourtney Cockrell is the Founding Director of Student Enrichment Services at Northwestern University, an office that works with students coming from first-generation, lower-income, and/or undocumented backgrounds. Kourtney has spent close to 20 years working with organizations to increase access and opportunity for marginalized students and young professionals across higher education and the nonprofit and private sectors. Her work as a scholar practitioner is informed through the Intergroup Dialogue framework at the University of Michigan and her graduate education in learning and organizational change.

Prior to working with Student Enrichment Services, Kourtney directed the Project EXCITE program through the Center for Talent Development at Northwestern University in the School of Education and Social Policy. Kourtney has also worked with The Posse Foundation, served as an Admissions Officer with the University of Chicago's Booth School of Business, and acted as National Diversity Recruiting Manager with McMaster-Carr.

Kourtney recently co-founded the FGLI Consortium, a national organization, providing leadership, expertise, and resources around the experience of first-generation and/or lower-income college students at highly selective universities and colleges. She earned her BA in African-American Studies and Sociology at the University of Michigan and her MS in Learning and Organizational Change from the School of Education and Social Policy at Northwestern. Kourtney has expertise in college access, social justice education, organizational change, nonprofit management, and talent management.

Outside of work, Kourtney facilitates workshops and trainings on diversity, inclusion and equity. Kourtney is also a proud first-generation college student and identifies as Black and Jewish. Fun fact – Kourtney comes out of the "Golden Age of Hip Hop" and some of her favorite artists include: A Tribe Called Quest, The Roots, Mos Def, Lauryn Hill, and  the Wu-Tang Clan.