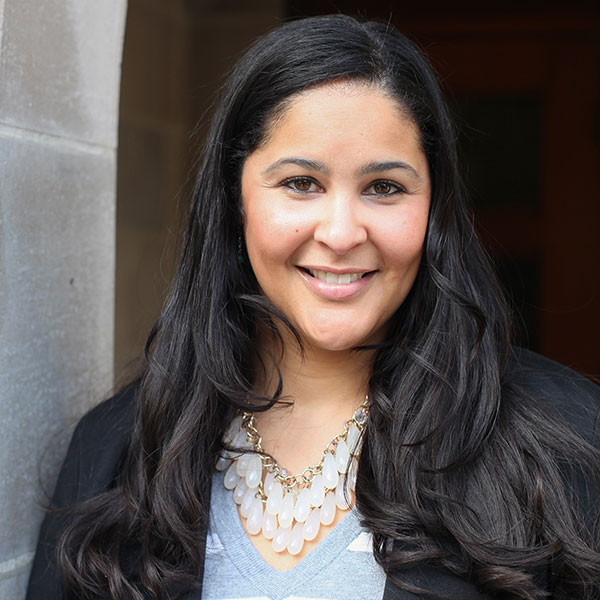 Director
Pronouns She/Her/Hers
Office Address (Building and Room): Foster Walker, House 6, Room 6115 (1927 Orrington) 
Email: k-cockrell@northwestern.edu
Phone: 847.491.5591
Where do you call home?

Skevanston AKA Skokie/Evanston area 

What do you do at Northwestern? 

Founding Director, Student Enrichment Services 

What groups/committees/communities are you a part of at NU? 

I am involved in a number of communities across campus. I am also a proud alumna of the MSLOC program in SESP.

What are you passionate about?

Social justice, equity, golden-era hip hop, living your best life, being kind to others, and having fun!

What are some moments/accomplishments/projects you have been proud of? 

I am incredibly proud of the work I've done as the Founding Director of Student Enrichment Services. In many ways, this is my dream job and has allowed me to make incredible institutional changes across campus that have created more inclusive practices for first-generation, lower-income, and/or undocumented/DACA students. While we still have a lot of work to do, I am very proud of the strides we've made thus far.

Where can you be found around campus?

In meetings across campus :). I'm rarely in my office in Foster Walker, so you can typically find me in meetings in Norris, Crown, Searle, Scott Hall, and sometimes the Black House or MCC!

What do you like to do in your spare time? 

I love spending time with my family, going to live music shows in the summer - my favorite venue is The Promontory and SPACE here in Evanston. I love old-school hip hop, hosting dinner parties at my place, and enjoy talking politics/watching MSNBC.