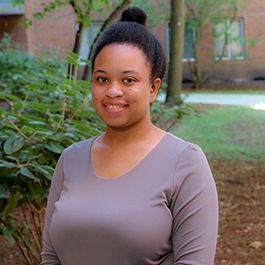 SES Fellow (AmeriCorps VISTA)
Pronouns She/Her/Hers
Office Address (Building and Room): Foster Walker, House 6, Room 5101 (1927 Orrington)
Email: clare.cole@northwestern.edu
Where do you call home? 
What do you do at Northwestern?

I am an AmeriCorps VISTA at Student Enrichment Services (SES)

What groups/committees/communities are you part of at NU?

I am new to NU so I am excited to be a part of the CIC community and join other groups soon.

What are you passionate about?

I am passionate about equality and equity for all and environmental sustainability.

What are some moments/accomplishments/projects you have been proud of?

One of my proudest moment was receiving my bachelors degree in December 2020. A personal accomplishment I am proud of is reading 100 books in 2021.

Where can you be found around campus?

I can be found at the SES front desk or working with Purple Pantry in the Sheil Catholic Center.

What do you like to do in your spare time?

In my spare time I enjoy reading books, playing Stardew Valley, browsing Zillow, or watching basketball.