Email Newsletter Guidelines
Email Newsletter design best practices and recommendations.
This guide will allow you to create Northwestern branded e-mail newsletters, inclusive of current best practices. The guide concentrates on the three main components: header, body and footer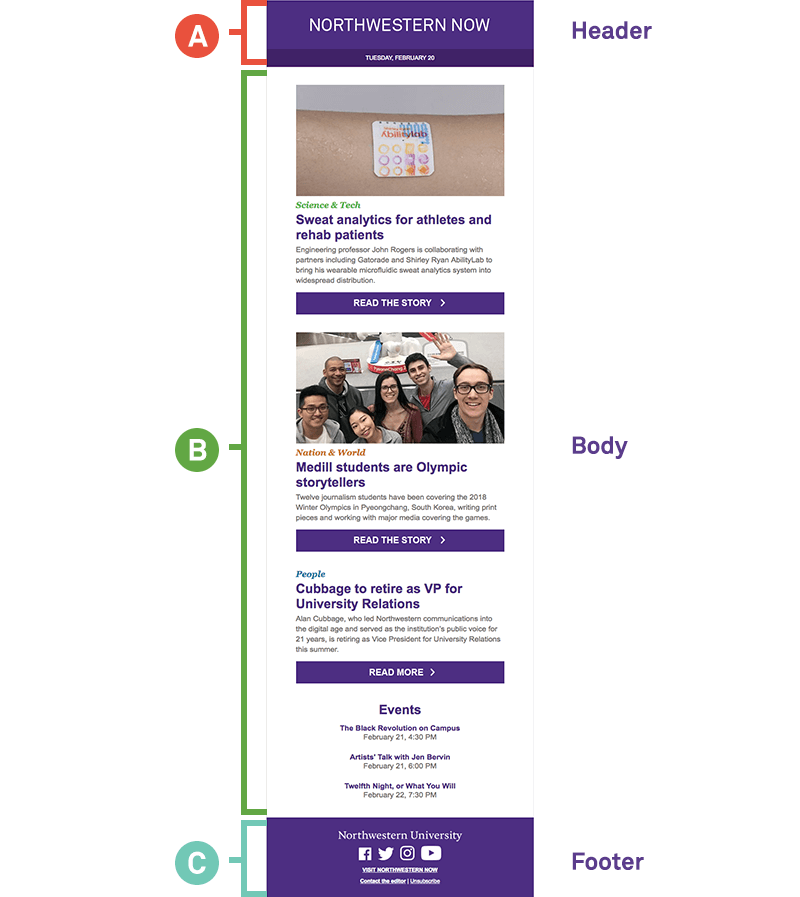 These guidelines and recommendations have been simplified so they can be implemented in any e-mail marketing platform, and by users with only minimal technical knowledge.
Find guidelines on using color, typography and photography by visiting the Visual Identity section of our brand tools site.
Advanced users are encouraged to visit our Departmental Templates website (NetID required) to access code and see examples for using brand elements effectively for the web, which will also apply to e-mail newsletter components (footer, header).
Back to top