Email signature 
In order to create a more consistent university-wide web presence, we recommend the following email signature templates as a baseline. That is not say that you cannot personalize your signature with additional information, but at the bare minimum the following design and structural elements should be included.

Structure and Design
When creating your signature use one of four formats. In addition, we recommend typing and formatting inside an Outlook email window. Once completed, copy the signature and paste into the signature box. Creating the signature in an outside program, such as Microsoft Word, and then copying into the signature box may cause formatting issues.
Click here for additional instructions. 
Font
Arial size 10 (Windows) or 12 font (Mac). Bold your name.
Color
All text should be black (including email hyperlink) except for "Northwestern University", which should be in Northwestern Purple (RGB 78, 42, 132).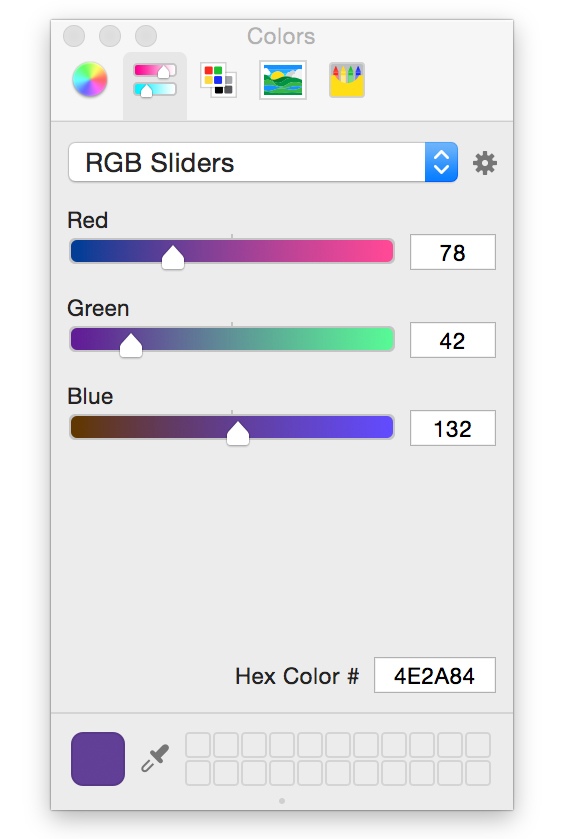 Social Media Links
If you would like to include a social media link/s, we recommend linking text in lieu of a social media icon. Unfortunately, when a signature contains an embedded image, Outlook will show the paperclip icon or the image as a separate attachment in the email. Place the linked social media text at the end of your signature in black.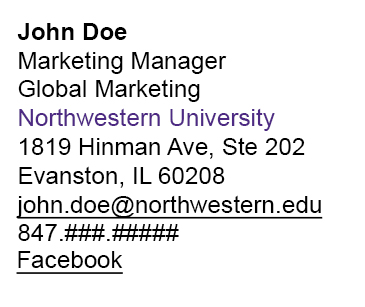 If you have difficulty creating your email signature, please contact your IT representative. 
Back to top