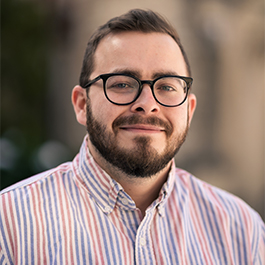 As an Access Coordinator for AccessibleNU, Max assists students on the Evanston campus by providing reasonable accommodations in their academic programs. He is passionate about creating and maintaining inclusive learning spaces for all students in order to provide equitable opportunities for academic achievement.
Max has a Bachelor's degree in Human Development & Social Relations from Earlham College and is currently pursuing a Master's degree in Social Work from the University of Illinois Chicago.
Prior to the Access Coordinator role, Max has worked in disability services in the public school and nonprofit settings. He has also worked in medical education settings at both the University of Minnesota and The University of Chicago.