Waste and Compost
Northwestern is committed to minimizing the amount waste we send to landfills. We are are working to reduce waste through programs and infrastructure that promote reuse, recycling, and composting.
Recycling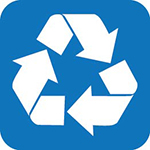 Recycling has been a part of Northwestern's campus greening efforts since 1989, when students started the program. Reducing waste and increasing our diversion rate are important parts of our campus sustainability efforts. Recycling reduces greenhouse gas emissions, water pollutants, and saves energy.
Learn more about recycling at Northwestern. 
Compost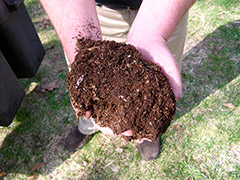 Northwestern has been composting food since 2012. Every Evanston campus dining and food service operation participates in the program. Compostable items in the dining halls, Allen Center, and Norris University Center are collected and delivered to a local composting facility. The compost is then used in landscape and farming operations, where it is added to the soil, reducing the need for fertilizers.
Want to compost at a Northwestern event? Contact Julie Cahillane for more information.
Back to top