CAESAR/SES Campus Solutions 9.2 Upgrade
Overview:
SES/CAESAR is being revamped to deliver a new look and feel with the newest version of Campus Solutions version 9.2. Upon login, you will notice that the homepage looks different and you will get accustomed to terminology like Fluid UI, Tiles, Navigation Bars, Navigation Collections, and more!
Fluid UI means that pages will automatically conform to the dimensions of the user's device. Therefore, regardless if you are accessing CAESAR from your tablet, smart phone, or desktop screen, the page will be optimized so that all content is presented in a usable way. For example, if you are accessing the application from your smart phone, non-essential information can be removed and the page will rescale to give you the most out of your device's screen size.
Common Icons Used with the PeopleSoft Fluid User Interface:
A standard Northwestern | CAESAR banner will be visible on top of each fluid page. The banner includes three icons defined below: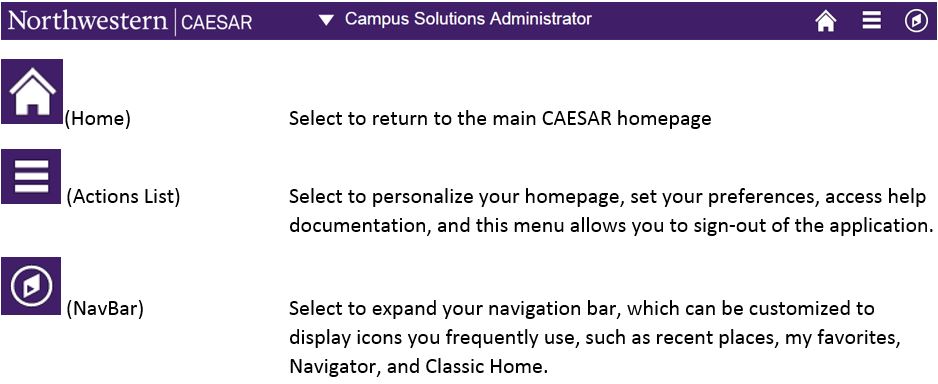 Discover how to use new 9.2 functionality!