Getting Started - Instructors & Advisors
Instructor & Advisor overview video (0:49)
What's new and what isn't
The primary change instructors and advisors will see in CAESAR is the new tile-based homepage. All the components and links you had in CAESAR before are still here and can be found under their respective tiles.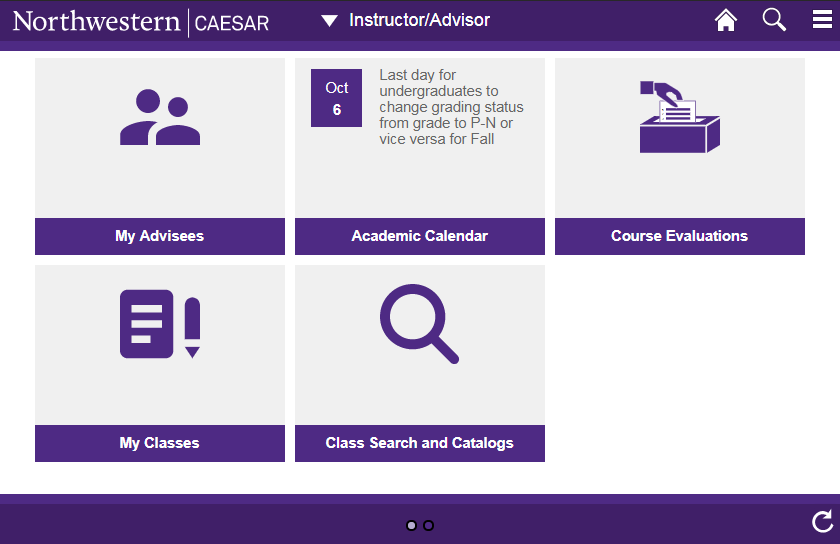 After clicking a tile, you'll see the items inside are organized in a new, easy-access side menu. The look and functionality of nearly all components remain unchanged.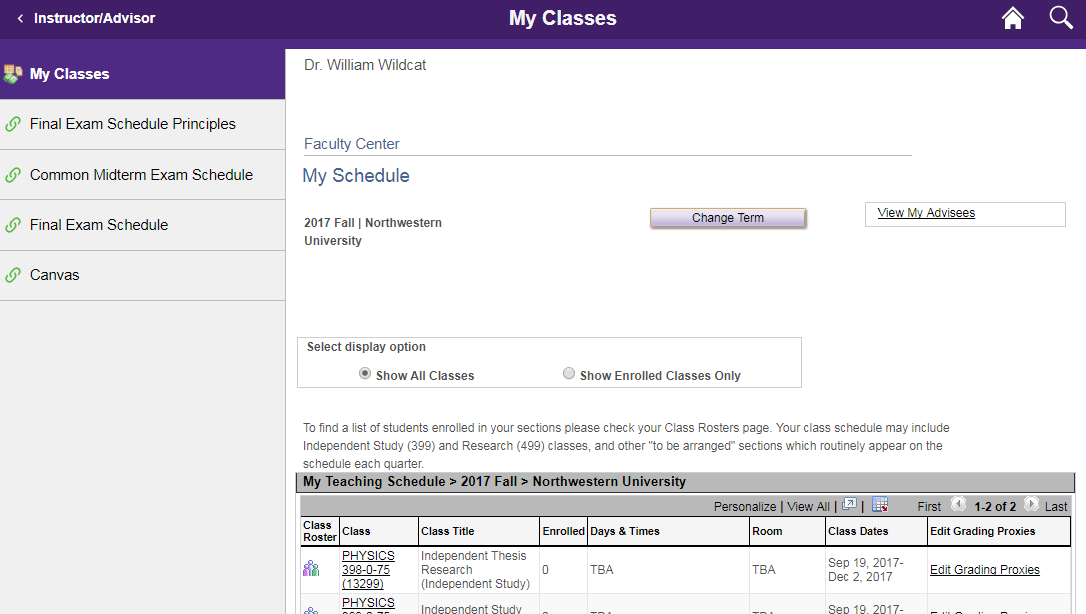 The CTEC pages have been completely redesigned to allow easy browsing on a computer, phone, or tablet, as seen below.