On Their Way
As the class of 2008 takes off, here's a chance to get to know our featured seniors, including a star from Broadway's last run of Rent, a web news whiz and a cancer survivor who beat the odds.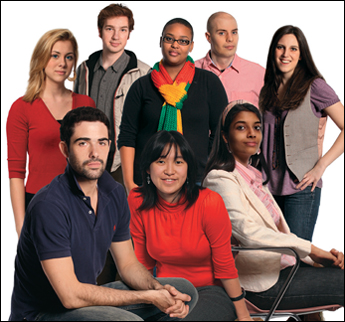 They're smart, creative, connected and ready to change the world. Our 2008 featured seniors have witnessed the explosion of social networking and watched the world grow smaller yet more volatile. These seniors say they are ambitious, optimistic and prepared for the opportunities and responsibilities before them. They've already made their mark on Northwestern. Now they're on to the next act.
Click the individual profiles in the sidebar at right to read about this year's featured seniors.